Police video shows 3rd grade teacher being arrested after allegedly being drunk on first day of school
An Oklahoma teacher was arrested on the first day of elementary school last week after allegedly being drunk while teaching children, authorities said.
Kimberly Coates, 53, was confronted around 3:20 p.m. on Thursday by school resource officer Shane Dean and Perkins-Tryon School Superintendent Doug Ogle over possibly being intoxicated, the City of Perkins said in a statement.
Fox News Digital obtained officer-worn bodycam footage from the Perkins Police Department that showed Coates interacting with Ogle and local law enforcement.
Ogle told Coates that something "seemed off" and that she didn't "seem like the same person" he talked to earlier that morning.
FLORIDA SCHOOL ISOLATES BLACK STUDENTS AT ASSEMBLY, REPORTEDLY OFFERED GIFT CARDS TO IMPROVE SCORES
Coates began to say that she had taken medicine for anxiety the night before but was unable to name the medication. The third-grade teacher then agreed to take a breath test, during which she blew a blood alcohol concentration of .24 — three times the legal limit of .08, officials said.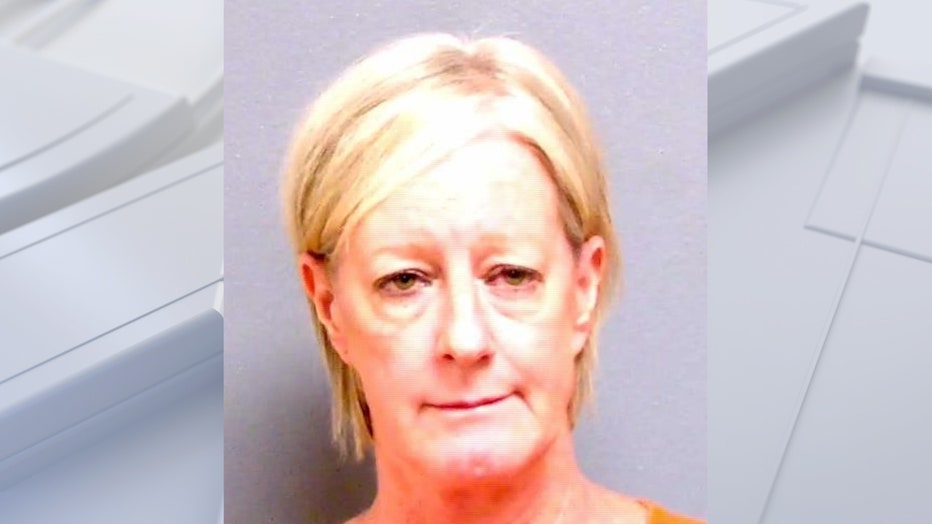 Kimberly Coates, 53, was arrested after blowing a .24 blood alcohol concentration on the first day of school in Perkins, Oklahoma, last week, authorities said. (Perkins Police Department)
"That's not just one drink and you're there," Perkins Police Sgt. Spencer Gedon told KWTV. "That's several drinks."
Coates later said she was drinking late the night before and while on her way to work that morning, according to the bodycam video.
Upon returning from Coates' classroom with her bag, the footage showed Ogle put down an empty blue plastic cup that apparently smelled of alcohol.
"No more games, right?" Ogle can be heard asking the teacher. "What is in that?"
"My juice," Coates replied.
OHIO SCHOOL BUS CRASH LEAVES STUDENT DEAD, AT LEAST 23 HURT ON FIRST DAY OF SCHOOL
Ogle looked to the school resource officer, who then smelled the cup. 
"Want to try again?" he asked. "That there is wine."
Coates, however, stated that she drank out of the cup the day prior. She can be heard telling the officer that she has been in counseling but that it has not helped with her drinking.
After Coates refused to call someone to pick her up at the school, law enforcement placed her under arrest and escorted her from the building.
Coates was taken to the Payne County Jail and was expected to be charged with public intoxication.
The school district released a statement to parents following the incident, stating that because it is "a personnel issue," the district cannot share additional information at this time.
Read more of this story from FOX News.