Dylan Lyons: What we know about the Orlando reporter shot and killed while covering Pine Hills murder
ORLANDO, Fla. - Dylan Lyons, a 24-year-old TV reporter with Spectrum News 13 in Orlando, was tragically shot and killed while reporting on an earlier shooting in the neighborhood of Pine Hills on Thursday. His photographer – Jesse Walden – was also shot and remains hospitalized in critical condition.
Orange County Sheriff John Mina identified the suspect as 19-year-old Keith Melvin Moses, who has been arrested. Mina believes Moses is responsible for the shooting spree on Thursday that killed Lyons, 9-year-old T'yonna Major, and 38-year-old Nathacha Augustin. Walden and the young girl's mother were also shot but survived.
Deputies said Lyons and Walden were ambushed and shot by Moses in their truck while reporting at the scene of a murder on Thursday.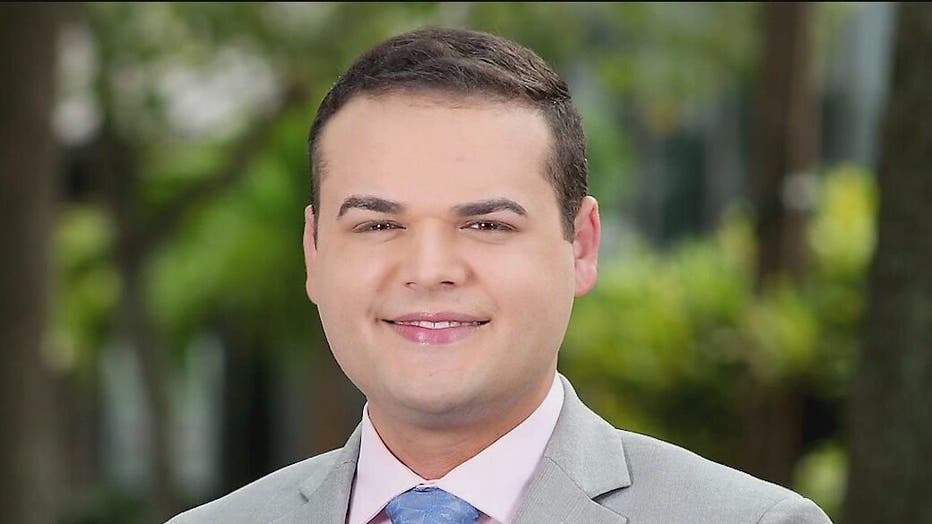 Lyons had been working for News 13 since July 2022. Here's what else we know about the young journalist: 
According to his profile on the news station's website, Lyons was a graduate of the University of Central Florida with a degree in Journalism and Political Science. Before working in Orlando, Lyons worked for WCJB TV20 in Gainesville. 
CONTINUING COVERAGE
Lyons was an award-winning reporter, having been awarded the best "Politics/Elections Series" by the Florida Association of Broadcast Journalists in 2020. One story that he covered that was especially moving for Lyons was about the murder of a 13-year-old girl because it showed the importance of "ensuring proper protections for the most vulnerable in our society."
In his personal life, Lyons was reportedly a lover of Orlando's food scene and enjoyed spending time with his family and dog. On Twitter, a woman named Casey Lynn who said she is his fiancee, wrote: "The love of my life was murdered. I will never be the same person ever again."
According to a GoFundMe reportedly set up by his sister, Lyons was also an acting father to his niece and nephew. 
"He loved his fiancé and and was a devoted son to his mother and father," the GoFundMe says. "Dylan would have been 25 years old in March. He was a happy soul and wonderful person in life. My brother was our baby. He was taken too early from us."