Deputies: Women attempts to suffocate child after witness say she tried to throw child into traffic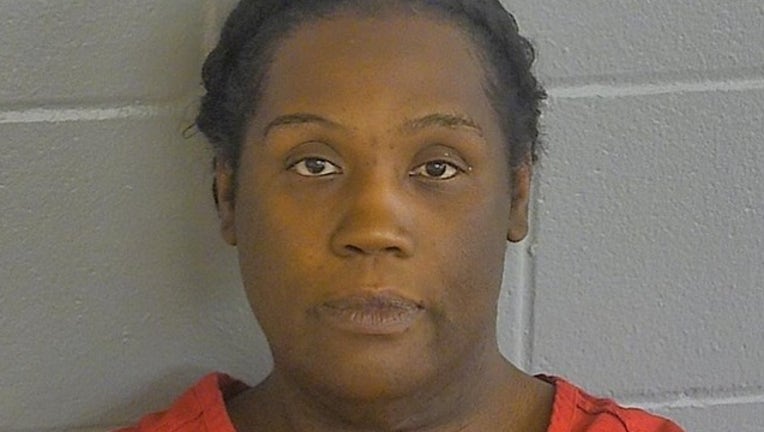 article
LEVY COUNTY, Fla. (FOX 35 WOFL) - A woman, after witnesses say she attempted to throw her 10-year-old child into traffic, disrobed, appeared to faint, and attempted to suffocate her child, according to the Levy County Sheriff's Office.
The sheriff's office says that on March 11th, deputies responded to a citizen complaint about 2 miles south of Otter Creek at about 1:40 p.m. The 911 caller told dispatchers that they were on the side of US-19 with a woman and her 10-year-old child and help was needed. They went on to also say that they saw the woman attempting to push the child into oncoming traffic several times. 
Upon arrival, deputies say that they spoke to 47-year-old Cherissa Latryce Drew of Orlando. Drew told deputies that she was kicked out of her vehicle by her husband after arguing with him. She said that the husband took her and their child from their home in Orlando, ordered her to leave all of their electronic devices behind, and threatened to kill her and flee with the child. She also told deputies that her husband had murdered her mother in Orlando before they left.
Deputies went on to say that while they were speaking to Drew, she partially disrobed and attempted to flag down other passing motorists. Deputies tried to control her actions, but she immediately appeared to faint and then began complaining of chest pains. EMS arrived and began treating her inside the ambulance.
However, deputies say that after entering the ambulance, paramedics had to quickly summon the deputies over, as Drew was suffocating the child. She was clutching the flailing child, holding her tightly around the neck, and against her chest. She also had covered the child's face with a shirt. Deputies had to wrestle the child from Drew's grasp. Drew resisted violently as deputies attempted to free the child and arrest her.
Drew was reportedly arrested and transported to the Levy County Detention Facility. She has been charged with battery on a law enforcement officer, attempted murder, child abuse, neglect of a child, indecent exposure in public and resisting arrest. Her bond has been set at $386,000.00.
The Levy County Sheriff's Office says that because of Drew's claim of a domestic disturbance and the statement that her husband had committed a murder, deputies searched the area for hours looking the husband. The Orange County Sheriff's Office has also been contacted and they have initiated an investigation to locate husband and the mother who Drew said was killed. The mother has been found safe at her home in Orlando, but the husband has not yet been located.
Anyone with information that could aid this investigation is asked to contact Investigator Mike McNeil at 352-486-5111, extension 266.