DeLand seeks residents' help in naming recycling mascot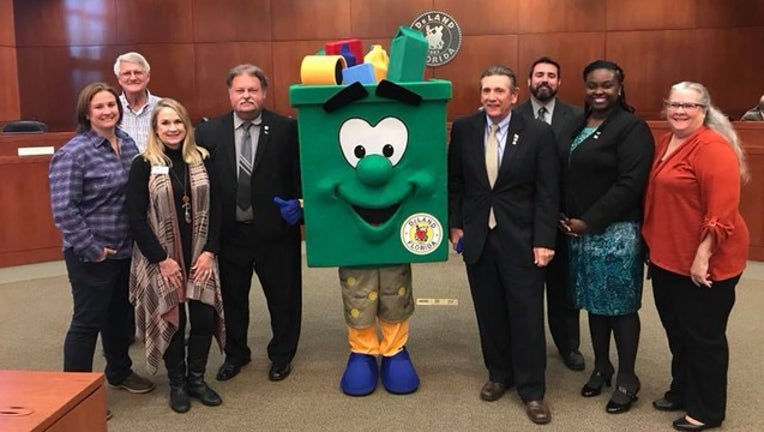 article
DELAND, Fla. (FOX 35 WOFL) - The City of DeLand has announced that they have a new recycling mascot.
In March, the city unveiled its mascot through a partnership with the DeLand Breakfast Rotary Club to raise awareness for recycling However, the mascot is still nameless.
The City Commission recently agreed on four names based on suggestions from the city's Facebook followers. Those names are: Enviroman, Greenie, Henry DeCan, and Skip DeLandfill.
You can vote from your favorite name HERE on Facebook. But, if you do not have a Facebook, you can vote HERE on the city's website. 
The poll will close on Friday night and the name will be announced at 10:30 a.m. Saturday via Facebook Live at the annual Tree Giveaway presented by the City of DeLand and the DeLand Breakfast Rotary Club.