Contractor worker dies after falling from 8th floor of condo in Ormond Beach, deputies say
ORMOND BEACH, Fla. - A contractor working on storm shutters at an Ormond Beach-area condo died when he fell from the 8th floor on Thursday morning.   The Volusia County Sheriff's Office says it happened just after 10 a.m. outside of the eighth floor of the Aquarius Oceanfront Condos.
Authorities have identified the deceased as 37-year-old Daniel L. Freeman, of Winter Haven, co-owner of the business The Glass Act.   It appears Freeman was harnessed to the top of the building, but the harnessing equipment also fell.  Officials are calling this a tragic accident.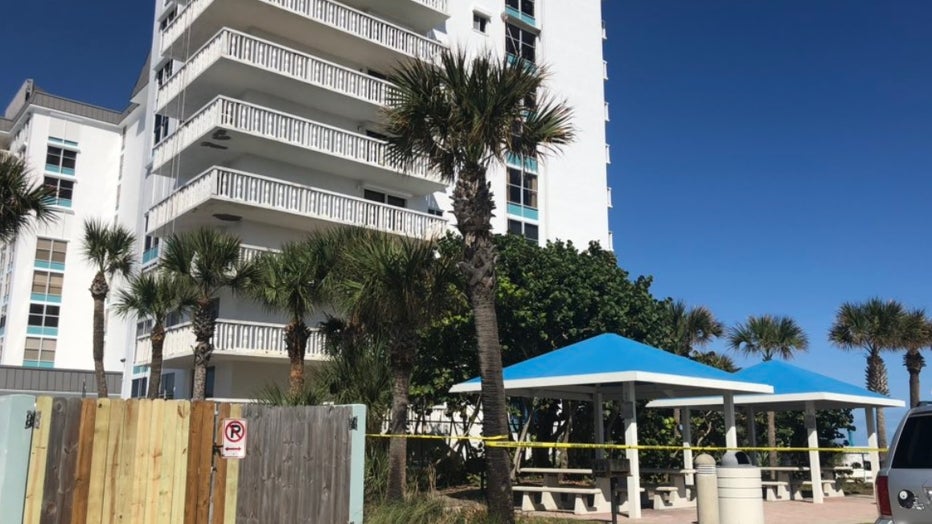 Calls to 911 and a witness describe the terrifying moments when it happened.
"911, where is your emergency?" asked a dispatcher.
"Yes please, we've had a fall next to Tom Renick Park. A man fell one, two, three, four, five, six, seven, eight, nine, ten stories down," said the caller. "I don't see him breathing. He's not moving."
"We heard the scaffolding going down but then we heard like thump. I mean you couldn't mistaken it. A little stunned. This is such a quiet, peaceful beach," said Catherine Meade, who witnessed the fall.
The witness says there were two other workers outside the building too, but they were able to pull themselves up and survived.
No criminal charges are pending.