Cessna plane that crashed in Virginia shortly before loud sonic boom, was registered in Florida, reports say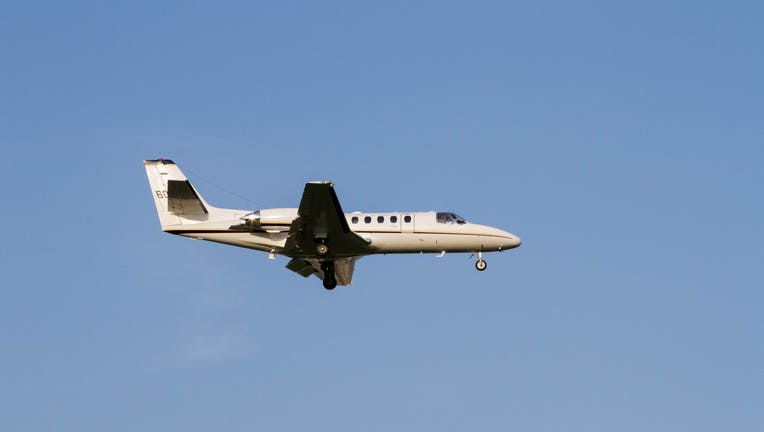 article
An unresponsive plane that flew across the Washington DC area Sunday afternoon, forcing military jets to scramble in an attempt to intercept it before the plane eventually crashed, was registered to a company out of Florida, according to reports and online records.
FOX 5 D.C. and the AP both reported Sunday that the plane was registered to Encore Motors of Melbourne. 
According to FOX News, an F-16 fighter jet was "cleared supersonic to respond" to an unknown Cessna ignoring radio queries flying on "strange flight path" outside nation's capital, officials say.
NORAD, the North American Aerospace Defense Command told FOX News that "The civilian aircraft was intercepted at approximately 3:20 p.m. Eastern Time. The pilot was unresponsive and the Cessna subsequently crashed near the George Washington National Forest, Virginia. NORAD attempted to establish contact with the pilot until the aircraft crashed."
The city of Bowie Maryland also confirmed the loud boom was from a plane out of Joint Base Andrews. The loud boom was heard over the entire DMV area, according to multiple reports. 
The Federal Aviation Administration told FOX News that the plane took off from Elizabethton, Tennessee, was bound for Islip, New York, but crashed in the sparsely populated town of Montebello, Virginia, around 3 p.m.
According to FOX 5 D.C., Virginia State Police are still searching for the plane's wreckage.
The identities of the victims on the Cessna plane have not been released.