Central Florida high school employee arrested in restaurant brawl involving children
WEIRSDALE, Fla. - A Lake County public school employee was arrested Tuesday after he got into an alleged fight at a restaurant in Marion County. 
Daniel McCaw, 45, an employee at Leesburg High School, was apprehended by police at Eaton's Beach Bar and Grill after several people called 911 reporting that McCaw was 'out of control and attacking people,' an arrest affidavit shows. 
Body cam video shows three people holding McCaw down on the ground as police arrive at the restaurant shortly after 2 p.m. A woman who witnessed the incident told deputies McCaw became angry and verbally abusive with the people he was sitting with. 
A manager came to the table and asked McCaw to leave who then 'forcefully ripped' a child from the arms of another young person, deputies said.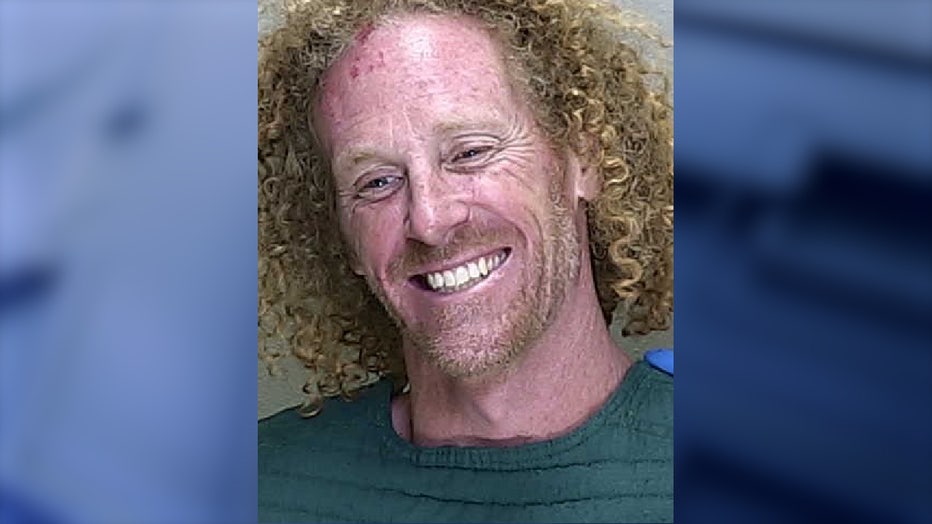 Credit: Marion County Sheriffs Office
MORE FLORIDA CRIME: 
Video footage from the restaurant shows McCaw grabbing a young person by the neck, pushing him backward and punching him around in the patio area while holding onto the young child, according to an arrest affidavit. 
McCaw is also accused of grabbing a woman by the back of her head and shoving her forward into the wall before he punched an employee in the head who asked him to stop pushing one of the victims. 
The employee fell down the stairs and was struck repeatedly by McCaw before several others got him off the employee. 
McCaw was arrested on charges of cruelty towards a child, two counts of battery, one county of property damage, disorderly conduct while being intoxicated, and trespassing. 
The Lake County school district said in a statement to FOX 35: 
"We are aware of Mr. McCaw's arrest on 5/30/2023 and Employee Relations has opened an investigation into this case."