California tourist fined after driving rental car across historic Italian bridge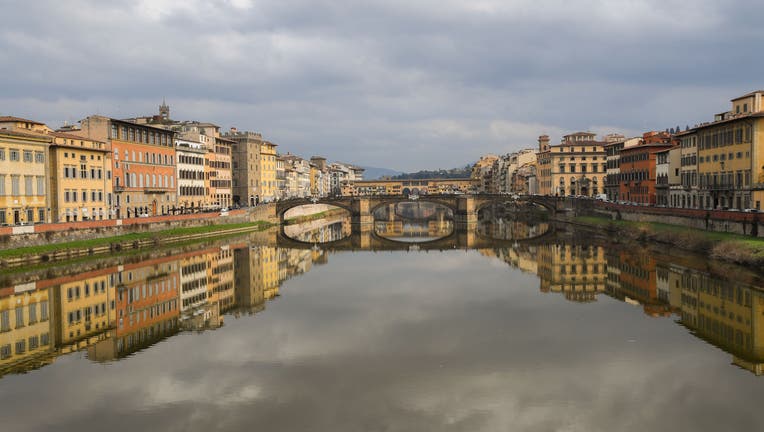 article
FLORENCE, Italy - An American tourist traveling through the streets of Florence, Italy, was fined this past week after taking a wrong turn through Ponte Vecchio, a famous, historic bridge. 
According to a statement from the City of Florence press office, the unnamed 34-year-old man from California entered the historic site in a rental Fiat Panda car on Jan. 26. 
The city said the driver told officers that he was looking for a parking space and didn't realize he was on the Ponte Vecchio — a famous bridge near Palazzo Pitti in Florence. 
The centuries-old bridge was first constructed in medieval times in 1218 and finished in 1345. The 98-foot landmark features stonework from this era and crosses the narrowest part of the Arno River and links the Pitti Palace to Piazza Repubblica. Many shops and boutiques were also built into the bridge. 
In addition to the fine for transit in the pedestrian area, the U.S. tourist was also behind the wheel without having an international driving permit, leaving him with a total fine just under 500 euros (approximately $542 U.S. dollars). 
Last May, a tourist visiting Rome, Italy, told authorities he took a wrong turn and drove his car onto the country's historic Spanish Steps, damaging them.
Surveillance video captured the moments a Maserati SUV drove straight onto the staircase and could be seen bumping its way down the stairs. 
RELATED: Video: Rome's historic Spanish Steps damaged after driver takes wrong turn down staircase
Italian police were able to determine the car was a rental and managed to identify the driver as a 37-year-old man from Saudi Arabia. The driver was detained after he dropped off the rental car at Milan's Malpensa Airport. 
This story was reported from Los Angeles.