Biden calls for mandate requiring all Americans to wear masks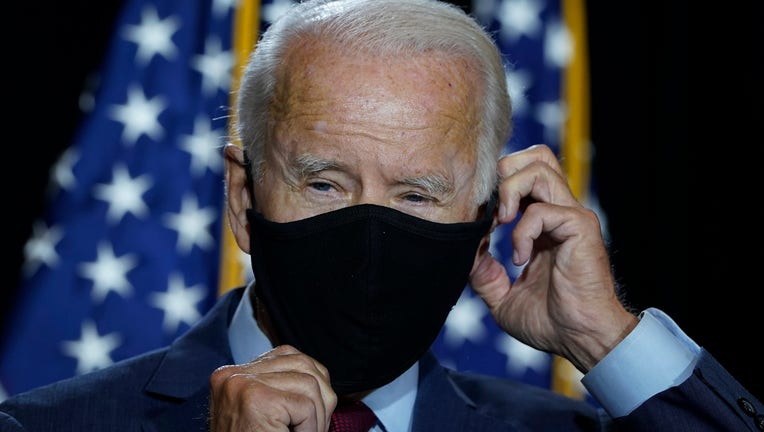 article
Former Vice President Joe Biden on Thursday called for a nationwide mask mandate to help fight the spread of the coronavirus pandemic.
"Every American should be wearing a mask when they're outside for the next three months at a minimum," Biden told reporters in Wilmington, Del.
The presumptive Democratic presidential nominee spoke after sitting down for a briefing on the coronavirus with public health experts. He was joined at the briefing by his newly named running mate, Sen. Kamala Harris of California.
"That's what real leadership looks like," Harris said after Biden's comments on masks.
MORE NEWS: Dr. Fauci recommends eye protection to fight COVID-19
President Trump has not called for a nationwide mandate.
Last month, the president said he is "a believer in masks" but added that he's leaving it up to state governors to decide whether or not to implement an order requiring people to wear them in public.
Speaking during an exclusive interview on "Fox News Sunday," the president deferred to state officials on the issue of masks when questioned by moderator Chris Wallace.
"Everybody who is saying don't wear a mask – all of sudden everybody's got to wear a mask, and as you know masks cause problems, too," Trump said. "With that being said, I'm a believer in masks. I think masks are good."
This story is developing. Check back for updates.
Fox News' Andrew O'Reilly contributed to this report.
Get updates on this story from FOXNews.com.