$400K in diamonds stolen from car parked at Orlando restaurant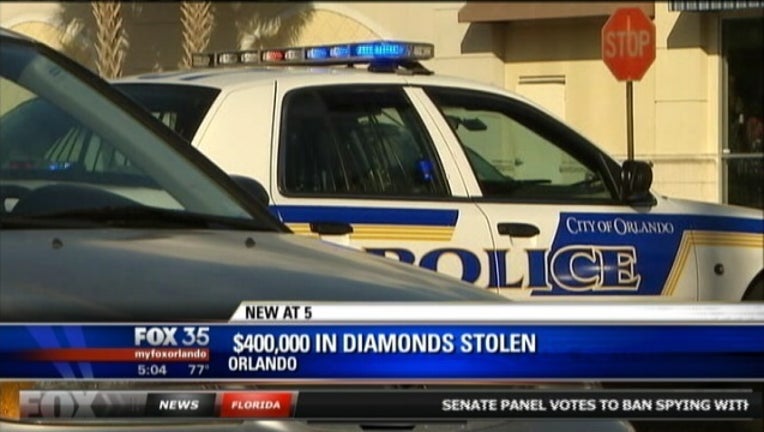 article
Orlando police are investigating what could be a simple car burglary, or an elaborate diamond heist. 

The call came in during the 7 p.m. hour on Monday at the Sweet Tomatoes restaurant on the corner of International Drive and Kirkman Rd.

"They met with the victim. He described that his car had been broken into. Showed where it had been broken into, and there was a bag missing," said Orlando Police Sergeant Jim Young. "The victim stated that the bag contained about $400,000 worth of diamonds."

Young said the kind of crime is common, but what was taken, is not.

"Vehicle burglars look for opportunity. In this case, there was opportunity of a bag sitting on the seat, so obviously the criminal took that opportunity and took that bag," he said.  "We're going to determine the facts of the case and go on the facts of the case from there.  We're not going to rule anything out, in any case, and we're going to look at every option."

They were able to collect some evidence from the scene.

"We're going to fingerprint as much as we can. We're going to look for surveillance in the area. We're going to talk to anyone that might have been in the area. We usually re interview the victim as well."

The victim in this case is a 47-year-old man from New Jersey.  It is not clear why he had diamonds in his possession, or why he did not take them inside the restaurant with him while he was eating.
Orlando Police are asking anyone with information to call Crimeline at 1-800-423-TIPS (8477).