3-month-old Florida girl in critical condition after father abuses her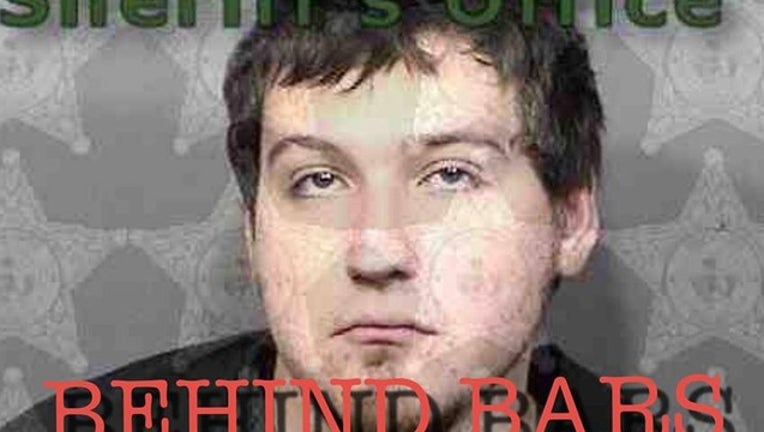 article
MERRITT ISLAND, Fla. (FOX 35 WOFL) - A three-month-old girl is in critical condition after deputies say her father physically abused her, leaving her with significant trauma to the head and chest area.
The Brevard County Sheriff's Office says that they have arrested 21-year-old Andrew William Shelley of Merritt Island for causing several injuries to his three-month-old daughter. He is accused of throwing the baby into her bassinet while the mom was at work. 
They say that the investigation began on Tuesday morning when the Sheriff's Office was contacted by the Department of Children and Families (DCF) in reference to an infant that was in critical condition at Arnold Palmer Hospital.
The subsequent investigation reportedly revealed that the infant was transferred to Arnold Palmer after the mother brought the child to a local hospital in Brevard County just after midnight.
Medical personnel advised that the infant had sustained significant trauma to the head and chest area that were obviously caused by physical abuse. Agents were said to have determined that the injuries to the infant occurred while the mother was at work and the victim was being cared for by Shelley. 
The incident report says that Shelley did not do much to treat the baby while she was injured, as he left her at home and did not tell the mother what happened. The baby was rushed to the hospital when the mother said she started having seizures. The hospital says that the baby has a 'brain bleed' and a broken rib. 
The victim is reportedly still in critical condition at the hospital. Shelley was charged with Child Neglect and 4 Counts of Aggravated Child Abuse. He was said to have been transported to the Brevard County Jail, where he is being held on a 'No Bond' status.
Sheriff Wayne Ivey says that he is "disgusted by the actions of this coward and find it hard to imagine that anyone could be so evil and heartless as to attack and injure an innocent infant."
Anyone with further information on this incident, is asked to call Agent Cynthia Young of the Brevard County Sheriff's Office, Special Victim's Unit at (321) 633-8419.