3 killed, 20 injured after vehicle crashes into crowd in Germany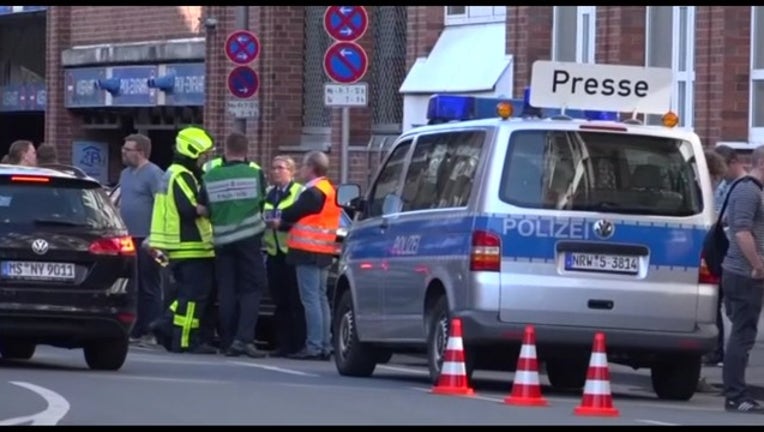 BERLIN (AP) -- A vehicle crashed into a crowd Saturday outside a popular bar in the western German city of Muenster, killing three people and injuring 20 others, police said.
 
Police spokesman Andreas Bode told reporters the driver of the vehicle killed himself after the crash. He said the driver's identity was not yet known and that it was too early to speculate about his motive.
 
He also said six of the 20 injured people were in severe condition.
 
Police tweeted that residents should "avoid the area near the Kiepenkerl pub" in the city's historic downtown area where a large-scale police operation was underway.
 
Police said a suspicious object was found in the van and they're still examining it to see if it is dangerous. 
Muenster Mayor Markus Lewe said the reason for the crash was still unclear.
 Muenster, a major university city, has about 300,000 residents and an attractive city center rebuilt after World War II.