Puerto Rico digs out as flood threat continues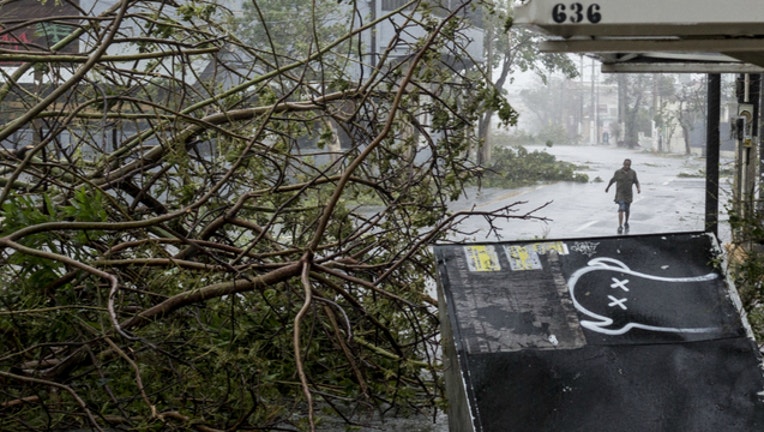 article
SAN JUAN, Puerto Rico (AP) - People in Puerto Rico are slowly digging out from Hurricane Maria.
Many streets are blocked by downed trees and power lines. In some places, the roads are impassable because of floodwaters and people are getting around on rafts and kayaks. But there are also signs of life.
People are removing their storm shutters. Lines are forming at the few restaurants that have generator power. They are a mix of tourist and locals as well as families with small children. Crews are visible throughout the island clearing debris and assessing damage.
Forecasters say a severe flood threat is continuing across Puerto Rico as Hurricane Maria's outer rain bands pelt the island.
Senior Hurricane Specialist Mike Brennan at the U.S. National Hurricane Center says rains are expected to dump at least 4-8 inches (10-20 centimeters) of additional rain and up to 35 inches (85 centimeters) in isolated spots on the island.
"We're still seeing heavy rainfall occurring over Puerto Rico and that will exacerbate the flash flooding," Brennan said Thursday via social media from the Miami-based center.
He warned Puerto Rico residents who are venturing out after the storm to avoid areas near already flood-swollen rivers and not to attempt to cross flooded highways and roads on foot or in vehicles because of the threat to personal safety.
Forecasters say the ongoing rains also raise the risk of life-threatening mudslides.