Ward powers Houston past Florida State 38-24 in Peach Bowl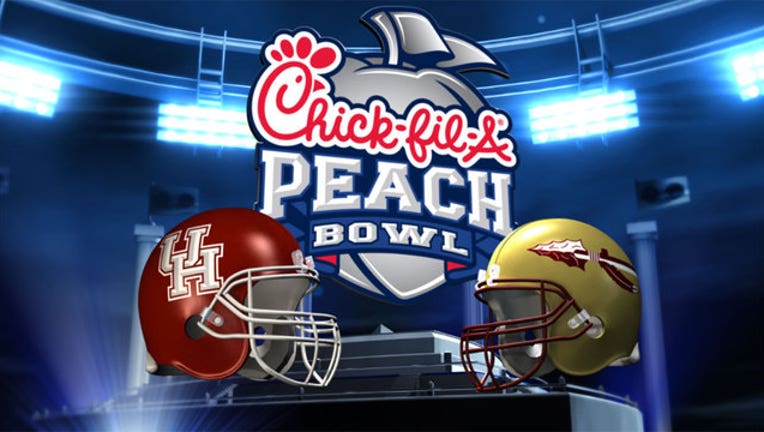 article
ATLANTA (AP) - Greg Ward Jr. showed off his dual-threat talents on a national stage as he ran for two touchdowns and threw for another, leading Houston past turnover-plagued Florida State 38-24 in the Peach Bowl on Thursday.
Ward, the nation's only player to run and throw for 1,000 yards this season, threw for 238 yards and ran for 67 yards as No. 14 Houston (13-1) scored the most points allowed by Florida State this season.
The No. 9 Seminoles (10-3), who trailed 21-3 at halftime, tried to rally with two fourth-quarter touchdown passes by Sean Maguire. It wasn't enough to overcome five turnovers.
Maguire, who was carted off the field with a lower left leg injury late in the first quarter, returned but threw four interceptions. Houston safety Trevon Stewart and cornerback William Jackson III each had two interceptions.
___
AP College Football website: collegefootball.ap.org