Stanton homers and Marlins beat Phillies 11-1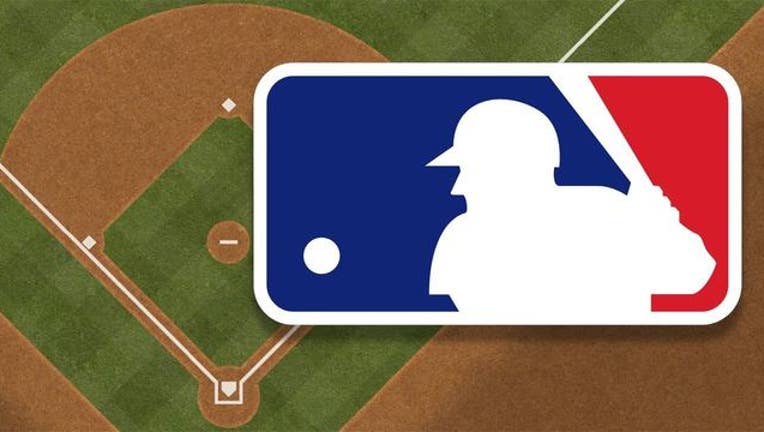 article
MIAMI (AP) - Miami Marlins left-hander Adam Conley set three alarm clocks Wednesday morning to ensure he arose in plenty of time for his 12:10 p.m. start.
The Marlins' bats woke up too.
Mired in a team slump less than 24 hours earlier, the Marlins totaled 16 hits and took the rubber game of their series against Philadelphia, 11-1.
The Marlins totaled three runs in the first, including Giancarlo Stanton's two-run homer.
"Scoring early was big," Conley said. "The game is at noon. Nobody is accustomed to that, nobody can prepare for that too much. So for them to put up three in the first inning set the tone, and I was able to maintain the momentum throughout the game."
Conley (7-5) pitched around eight hits and three walks to throw 6 2/3 scoreless innings.
He awoke at 6:30 — hence the alarm clocks.
"Never less than three," he said. "Because it's easy at 6:30 to turn it off, and then you wake up at 9:30. I would rather get less sleep and have a regular pregame routine and preparation."
The Marlins ended a 24-inning scoreless streak Tuesday, and started fast against Philadelphia rookie Zach Eflin (3-4). J.T. Realmuto led off the first inning with a double, Martin Prado singled, Christian Yelich hit an RBI groundout and Stanton followed with his 22nd homer.
Prado credited a crowd of 32,403, the Marlins' largest since April. It was heavy on youth groups.
"The kids were loud, so they gave us a boost," Prado said. "That first inning set up the whole game."
Eflin, who threw a three-hit shutout against the Pirates in his last start, allowed seven runs in five-plus innings.
"I was leaving pitches up in the zone," he said. "I didn't do my job."
Dee Gordon, the 2015 NL batting and stolen base champion, should give Miami's lineup a further lift when he returns Thursday after serving an 80-game suspension for a positive drug test.
Don Kelly, who began the game 1 for 22 this season, went 3 for 5 with two triples, two RBIs and two runs scored. That raised his average from .045 to .148.
"That was fun," he said. "This game is tough when you're struggling."
Even Conley joined the hit parade. He had his first career sacrifice fly and a run-scoring single for his first two RBIs of the year.
Conley improved to 3-0 in five starts this month with an ERA of 1.82. In five career starts against Philadelphia, he's 2-1 with an ERA of 1.42.
The Phillies were one out from their second consecutive shutout loss when Cesar Hernandez doubled home a run.
Realmuto, Prado and Marcell Ozuna had three hits apiece for the Marlins, who totaled seven extra-base hits and rewarded manager Don Mattingly's faith. During their slump he had said he wasn't worried.
"I lie a little bit now and then," he said with a smile. "Nah, you're going to have sequences in the season where you're not going to look good offensively. We know we have talent and guys that are working hard, and we know that's not going to continue."
SUZUKI UPDATE
Marlins fourth outfielder Ichiro Suzuki did not play and remained three hits shy of 3,000. He has started only one of six games on the homestand.
"We'll play what we think is the best lineup and move forward," Mattingly said. "It's a little uncomfortable when you get this close with Ich, because you don't want to put him in there to try to do this. You'd like to see it at home, but I don't want to force it just to do that. If it's a good matchup and guy needs a day off and it's a good thing for the team, that's when well do it."
YER OUT
Phillies bench coach Larry Bowa was ejected in fourth inning by home plate umpire Pat Hoberg.
TRAINER'S ROOM
Marlins: 1B Justin Bour (ankle) will work out with the team Thursday and then go on a rehab assignment. Closer A.J. Ramos (finger) was feeling better and may be available Thursday. RHP Tom Koehler (pectoral) was also feeling better and is expected to make his next start.
Phillies: OF Peter Bourjos (right shoulder) sat out, and his status is day to day.
UP NEXT
Phillies: RHP Aaron Nola (5-9, 4.75) tries for his first victory since June 5 when Philadelphia opens a four-game series at Atlanta against RHP Matt Wisler (4-10, 4.92).
Marlins: RHP Jose Fernandez (12-4, 2.54) hopes to improve to 27-1 at home when Miami opens a four-game series against St. Louis and RHP Michael Wacha (5-7, 4.37). The Cardinals are 53-32 in Miami.