Smyly allows HR to college batterymate, Rays fall to Tigers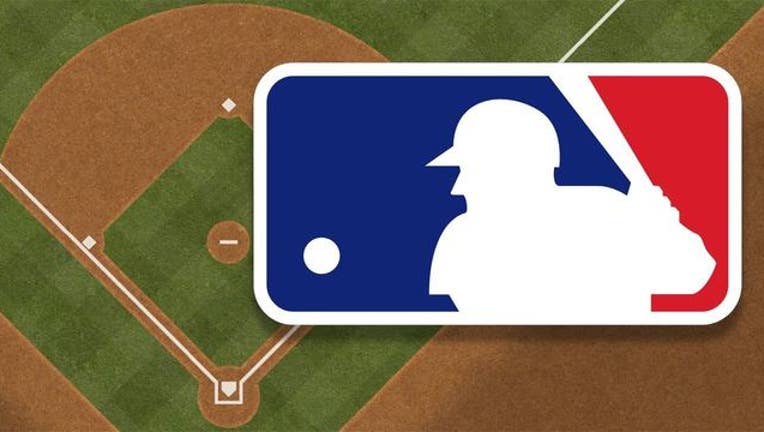 article
DETROIT (AP) - In the two years that James McCann caught Drew Smyly at the University of Arkansas, they never discussed facing each other in the major leagues.
Smyly now regrets that.
The former Tigers pitcher allowed four runs to his old team Monday, two coming on Rajai Davis' third-inning homer and two coming on McCann's home run in the fourth as the Tampa Bay Rays lost to Detroit 5-4.
"I basically threw two bad pitches in five innings, and it cost me four runs," Smyly said. "I had Raj 1-2 and threw a terrible hanging curveball, and then I threw McCann a cutter right into his power zone. I guess he has seen me throw that pitch a lot of times.
"We never talked about what we would do against each other in school. Maybe I should do that now."
As for Smyly, facing the Tigers for the first time since being part of last year's trade for David Price brought back memories.
"That was a lot of fun to come back here again, where I still know so many of the guys," Smyly said. "It was exciting to go back on the field, and to hear the cheer when they announced me while I was warming up."
Davis wasn't done after homering off Smyly. He put the Tigers ahead 5-4 with a solo drive off Brandon Gomes in the seventh. His only other two-homer game came on May 18, 2012, for Toronto.
"I knew it was quite a while ago," he said.
With the temperature rising through the low 90s as the game progressed on a humid day, there were five homers, all to left field.
Evan Longoria and J.P. Arencibia homered for the Rays, who have lost four of five while trying to stay in the AL wild-card race. In 11 of its last 12 losses, Tampa Bay has rallied to tie the game or taken the lead before falling behind again.
"This is a very young team and these are really tough losses for them," Tampa Bay manager Kevin Cash said. "In the long run, it is a great learning experience, because we've played so many close games that every pitch of every at-bat matters. You learn how to play hard every out."
Al Alburquerque (4-1) picked up the win and Bruce Rondon got two outs for his fourth save. Tampa Bay loaded the bases with a single and two walks in the ninth, and the final out needed a review to confirm that second baseman Ian Kinsler stayed on the bag for a game-ending force play.
"It was wild, because I was running out there to ask the umps to let us look at a replay, and the Tigers were all out there shaking hands," Cash said. "They decided to go ahead and look at it, and Kinsler had made a great play."
Gomes (2-5) took the loss.
Tigers starter Randy Wolf allowed four runs on eight hits in 4 1-3 innings.
Arencibia homered off the brick wall behind the left-center field stands. The drive was estimated at 464 feet, which would tie the record by a visiting player at Comerica Park, currently held by J.D. Martinez when he was with Houston in 2013.
Smyly was drafted by the Tigers in 2010 and McCann a year later, but Smyly's rapid pace through the Detroit system meant that they had never been back together on the field for a minor-league or major league game before Sunday.
McCann went up against another college batterymate, Dallas Keuchel, last month.
"It's funny being able to face Dallas and Drew up here," he said. "I don't think catching them in college gives either side an advantage, but it is a lot of fun and something we can talk about for years. I know Drew wasn't very happy about my single, so I didn't talk to him after the homer."
TRAINER'S ROOM
Rays: Steven Souza Jr. (broken left hand) was expected to play OF for Triple-A Durham in its season finale Monday. After that, the Rays will make a further decision on his rehab.
Tigers: DH Victor Martinez missed the game with an illness. He has a career .357 average in 76 games against Tampa Bay.
UP NEXT
The teams play the second of a three-game series Tuesday night with Matt Boyd (1-3, 6.97) facing Tampa Bay's Erasmo Ramirez (10-5, 3.84). Ramirez has a 5.87 ERA in his last three starts, while Boyd is at 9.69 in his last three.