Orlando Pride unveil new kits, inspired by iconic Florida artist
ORLANDO, Fla. - Art and sports collided as the Orlando Pride unveiled their new primary kits Wednesday evening.
"I love it. There's a big story that goes behind this jersey. And I'm really excited to rep it this season with this team," Pride defender, Mgan Montefusco told reporters.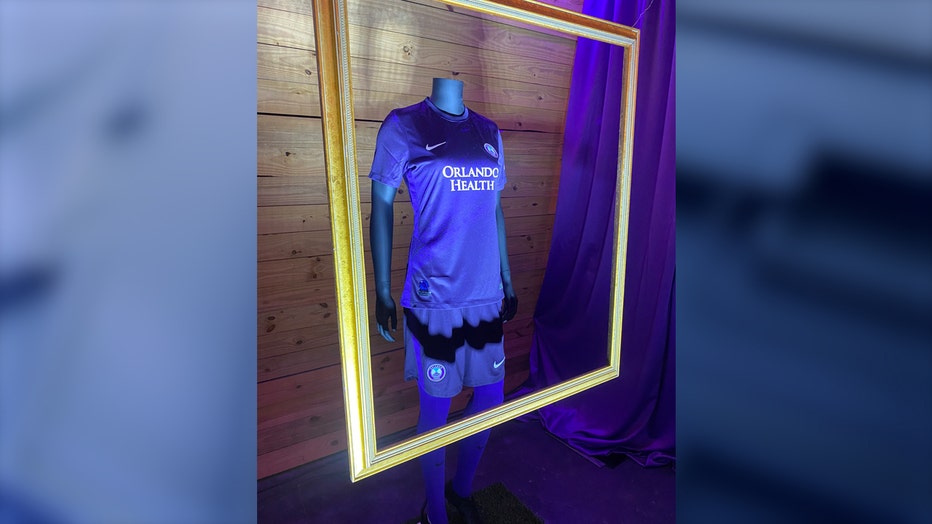 The kit was designed in collaboration with the estate of iconic Black female artist, Mary Ann Carroll. She was one of the six original Highwaymen and the only woman in the group, that eventually grew to 26.
The Highwaymen were Black students who painted and sold landscapes out of their cars during segregation. They were inducted into the Florida Artists Hall of Fame in 2004.
"It's nostalgic, it's empowering, it's emotional, it's endearing. It's a blessing," Carroll's daughter, Dr. Renee Mills said.
The Pride's new kits have a purple brush stroke pattern, inspired by Carroll. The bottom of the kit features a royal poinciana tree and Carroll's signature.
"We always want to empower women, inspire young girls to continue playing and to break barriers all the time. So to highlight an amazing woman and what she's done in her life and put that into our uniform and especially this month. It means a lot," Montefuso said.
The Pride kick off the season this Sunday on the road against the Portland Thorns.