No. 24 Florida beats North Florida 91-60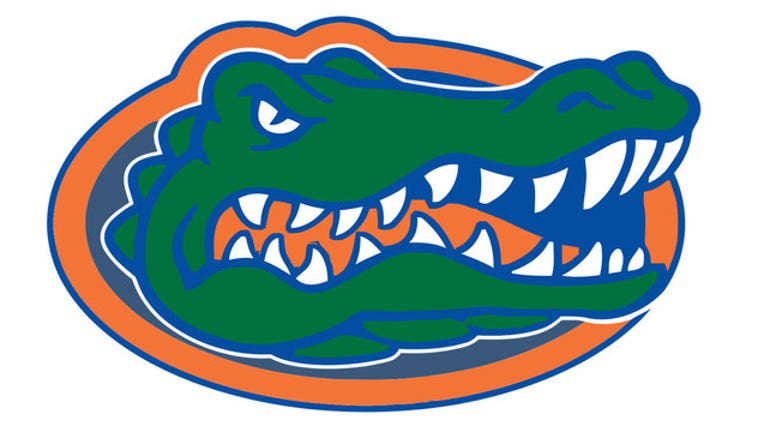 article
JACKSONVILLE, Fla. (AP) - Florida's first game as a ranked team in more than two years was a success.
Dallas Moore tried to wreck it.
Chris Chiozza had 16 points and nine assists off the bench, and the 24th-ranked Gators handled North Florida 91-60 on the road Thursday despite Moore's big night.
"I like this gym a lot," Chiozza said. "We shoot really well in here. It's like playing in a high school gym. I think we were all good shooters in high school."
Florida (7-1) scored 38 points in the paint, 38 off turnovers, made 9 of 19 shots from 3-point range and finished with 51 bench points. The Gators used their best shooting performance of the season (58.5 percent) to score their most points since their last game against the Ospreys (3-6).
Coach Mike White's team hit 16 3s and won at UNF 97-68 in the first round of the NIT in March.
"You should have played all your road games here the way you shot the ball," North Florida coach Matthew Driscoll told White as they crossed paths in the postgame interview room.
Justin Leon added 13 points for the Gators, who improved to 6-0 against UNF. Canyon Barry chipped in 12 points, and Devin Robinson finished with 10 points and six rebounds.
North Florida had just two assists and 20 turnovers, and really would have been in trouble without Moore. The school's all-time leading scorer finished with 31 points on 12-of-21 shooting. He kept the Ospreys in the game early but couldn't keep pace with Florida's balanced attack.
"If you have or haven't seen him play, welcome to tonight," Driscoll said. "He's a special talent."
Moore hit 6 of 12 from behind the arc. His teammates were 0 for 10 from 3-point range.
"He's very deceptive," Chiozza said. "He doesn't look too fast, too quick, but he's got a good change of speed and he's real crafty, especially when he gets in the paint."
Still, Florida's depth proved too much for North Florida's one-man show.
White's second team is more talented and showed it could handle a little extra attention. The Gators entered The Associated Press' Top 25 on Monday for the first time since November 2014.
"It wasn't one of our better performances so I can't say we did a great job playing with a ton of maturity," White said. "But it's not all negative. There were some positives."
BIG PICTURE
Florida: The Gators look much improved from the last two seasons, but bigger tests come next week against No. 5 Duke at Madison Square Garden and then at in-state rival Florida State. Winning either of those surely would boost Florida's NCAA Tournament resume.
North Florida: Romelo Banks, a 6-foot-11 center who missed all of last season following two foot surgeries, gives the Ospreys a much-needed presence in the paint. But it's clear Driscoll hasn't filled the scoring void left with the graduation of Beau Beech, Trent Mackey and Demarcus Daniels.
KEY SUSPENSION
Driscoll announced after the game that senior Chris Davenport has been suspended indefinitely "due to team policy." The coach declined to reveal any further information about Davenport's absence. It's a big loss since the 6-8 forward is averaging 7.1 points, 5.0 rebounds and 3.4 assists.
POLL IMPLICATIONS
The Gators could move up in the next Top 25 poll and have a chance to make a significant leap after the next two games.
UP NEXT
Florida plays the fifth-ranked Blue Devils on Tuesday in the Jimmy V Classic in New York City, their first meeting since the 2000 NCAA Tournament. It was one of the biggest wins in Florida's program history.
North Florida continues a brutal, three-game stretch by traveling to No. 22 Syracuse on Saturday. The Ospreys play at Arkansas the following weekend.
___
More AP college basketball: www.collegebasketball.ap.org and https://twitter.com/AP_Top25