Legoland builds mini Mercedes-Benz for Super Bowl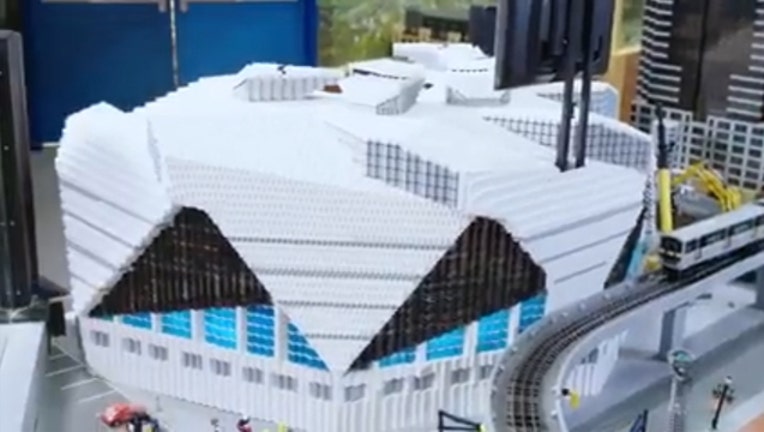 article
ATLANTA (FOX 5 Atlanta) - Atlanta's Legoland Discovery Center is getting into the spirit of the Super Bowl with their own miniturized version of Mercedes-Benz Stadium.
The new building is part of the center's Miniland Atlanta exhibit, which also features famous Atlanta locations like The Varsity, Centennial Olympic Park, The Gold Dome, and more.
And yes, the roof is open on the mini stadium, just like we're all hoping it will be during the Super Bowl.
According to a press release, it took a team of five engineers 125 hours to build the stadium.
Inside the miniturized home of Atlanta United and the Falcons there are 623 bench seats that will be filled with cheering spectators.
RELATED: Warning! These roads will be closed for Super Bowl weekend
Standard tickets at the center are about $30, but the center offers you a discount if you book online.
If you want to see the exhibit before the Super Bowl you'll need to hurry. Legoland Discovery Center Atlanta will be closed for routine cleaning and maintenance from Feb. 3 to Feb. 6.