Fernandez fans 13 and Marlins take series vs Cubs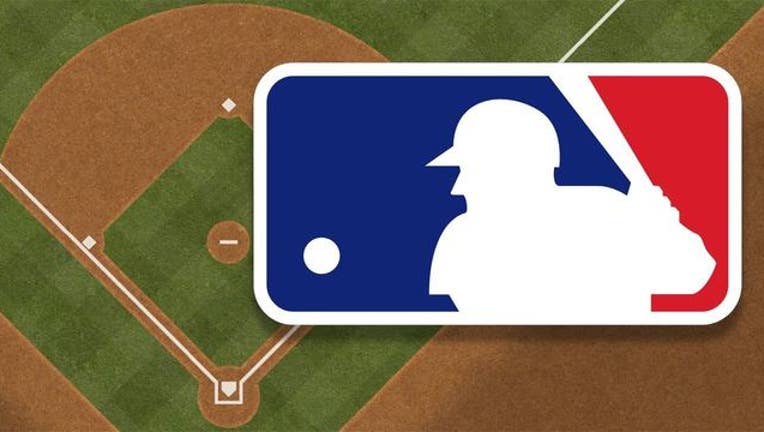 article
MIAMI (AP) - When Jose Fernandez reached second base with a standup double, he looked to his dugout, pulled up his right sleeve and flexed his biceps.
He showed some muscle on the mound, too, and his teammates were no pushovers either against the Chicago Cubs.
Fernandez allowed one run in seven innings and struck out 13 to help Miami win the series finale Sunday, 6-1. The Marlins took three of four games from the faltering, injury-depleted Cubs.
"They've got a bunch of talent," Fernandez said. "They're a very tough team to beat, and that says a lot about our team and how bad we want it — not caring what your record is, we're going to try to beat you."
The Marlins went 7-3 on their homestand. At 41-35, they're six games above .500 for the first time since June 2012, their first season in Marlins Park.
Miami outscored the Cubs 23-14.
"They're a banged-up club, but we played well," manager Don Mattingly said. "I don't think this in our minds is a need to prove anything; I think our guys already believe we can play with anybody. These guys believe in themselves that we can be a club that can contend."
The Cubs went 1-6 for the week but still have baseball's best record.
"It's like a fighter that cut a little bit — you have to keep going," manager Joe Maddon said.
"We better call in reinforcements and call that panic button," first baseman Anthony Rizzo said facetiously. "We've put ourselves in a good position to go through these stretches. I'm not saying it's OK. I'm not saying it's fun. But it's a long season."
Facing Fernandez (10-3) can make for a long day, especially at Marlins Park, where he improved his career record to 24-1 with a 1.48 ERA.
The right-hander has been pretty good everywhere else, too. This year he has a 2.28 ERA and 138 strikeouts.
And against the Cubs, Mattingly sensed an extra edge from his ace.
"Jose looked early on like he was a little bit of a mission to show that club over there what kind of pitcher he was," Mattingly said. "He had a really good fastball today. He was able to beat a lot of guys with that, which sets up his other pitches."
Fernandez's top speed on the scoreboard radar gun was 101 mph. That came in the fifth inning, when he struck out the side.
Giancarlo Stanton doubled and scored the go-ahead run in the sixth, and Martin Prado hit a three-run double in the ninth. Brian Ellington completed a five-hitter.
Jason Hammel (7-4) allowed two runs in six innings, and the Cubs lost his fourth start in a row even though he pitched out of several jams.
Miami was 0 for 10 with runners in scoring position before Christian Yelich singled home an insurance run in the eighth. That run was unearned because of a throwing error by third baseman Kris Bryant.
A replay reversal put the Marlins ahead to stay 2-1 in the sixth. With runners at the corners and one out, the Cubs appeared to turn a 5-4-3 double play, but a review determined Adeiny Hechavarria beat the throw to first.
ICING THE PITCHER
On Saturday, Fernandez gave the Marlins a scare by bruising his pitching hand when he caught a foul ball that bounced into the dugout in the first inning. He had to go into the clubhouse twice during the game to ice his hand.
"They said, 'Are you OK?'" Fernandez said. "I said, 'There's no way I'm missing my start tomorrow. If it's broken, I'm pitching.'"
TRAINER'S ROOM
Cubs: CF Dexter Fowler (right hamstring) is on schedule to return around the time he's eligible to be activated from the disabled list July 4. ... INF Tommy La Stella (right hamstring) and LHP Clayton Richard (left middle finger blister) will begin rehab assignments Monday with Triple-A Iowa.
Marlins: CF Marcell Ozuna (left wrist) sat out for the second game in a row but might return to the lineup Tuesday. ... RHP Nefi Ogando (rib) was reinstated from the DL and optioned to Triple-A New Orleans.
UP NEXT
Cubs: RHP Jake Arrieta (11-2, 1.74 ERA) returns to Cincinnati, where he threw a no-hitter April 21, when the Cubs open a three-game series there Monday.
Marlins: LHP Adam Conley (4-4, 3.56 ERA) starts Tuesday when the Marlins open a nine-game trip with a two-game series at Detroit. The Tigers swept two games in Miami to start the season.