East Carolina, Florida playing for 2nd time this year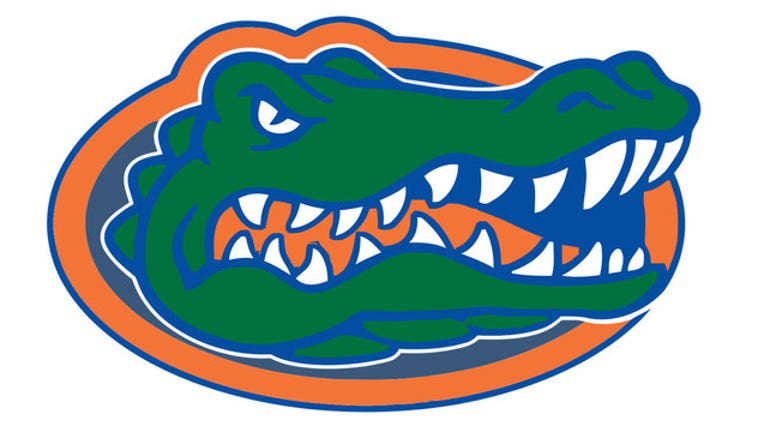 article
GAINESVILLE, Fla. (AP) - The rematch might be a mismatch. East Carolina and Florida will play for the second time in a little more than eight months Saturday night, and this one has the potential to be a lopsided affair.
The Pirates (1-0) lost standout quarterback Shane Carden, who threw for 427 yards and two touchdowns against the Gators in January, as well as offensive coordinator Lincoln Riley. Riley left after the Birmingham Bowl to take the same position at Oklahoma. Their absences were apparent in last week's season opener against lower-division Towson.
East Carolina never trailed, but needed a late defensive stop at the 16-yard line to secure a 28-20 victory.
Florida (1-0), meanwhile, overwhelmed New Mexico State in coach Jim McElwain's debut. The Gators totaled 61 points and 606 yards, and allowed minus-1 yard in the second half. They had one turnover but just one penalty — the first time since 1977 that Florida had been flagged so few times.
"You can see Mac's influence on them in his first game," East Carolina coach Ruffin McNeill said.
Florida's improved passing game was the most noticeable difference, although it looked sharp against one of the nation's worst defensive teams that last three years.
Will Grier and Treon Harris were a combined 30-of-37 passing for 381 yards and four touchdowns. Grier also ran for 43 yards and a score.
They will continue to split snaps against Pirates, with Grier making his first career start and Harris coming off the bench for the first time since the middle of last season. McElwain simply flipped the rotation, meaning Grier will probably play three series before Harris takes over for a stretch.
"They were OK in the last game," McElwain said. "They weren't great. It wasn't earth-shattering by any stretch of the imagination. They've got to get a ton better. I look for them to hopefully take another step this week."
The Gators haven't had consistent quarterback play since Tim Tebow's senior year in 2009.
Harris started the final six games last season in place of ineffective starter Jeff Driskel. Harris was 5-of-11 passing for 123 yards in the Birmingham Bowl, with 86 of those coming on a touchdown pass to Ahmad Fulwood in the third quarter.
East Carolina managed 536 yards in the bowl game, but couldn't overcome four sacks and three turnovers. Brian Poole returned one of the interceptions for a touchdown, and Vernon Hargreaves III had another in the end zone that sealed a 28-20 win.
Eight months later, the Gators look like a different team.
"I feel like we're not just a one-dimensional team," running back Kelvin Taylor said. "We can do everything."
___
Here are some other things to know about East Carolina and Florida heading into the game:
CROSSING PATHS: The father of Florida quarterback Will Grier played at East Carolina in 1989 and 1990. "We thought we'd have a chance at (Will)," ECU coach Ruffin McNeill said. Gators cornerback Vernon Hargreaves III knows the East Carolina campus well. His father spent three years (2007-09) as an assistant coach with the Pirates.
ECU QB: Days after picking quarterback Kurt Benkert as Shane Carden's replacement last month, Benkert sustained a season-ending knee injury. East Carolina is now down to Blake Kemp, who completed 29 of 37 passes for 230 yards in the opener.
SUSPENSIONS: Florida receiver Latroy Pittman will miss at least another game because of suspension. The senior has 19 career receptions for 188 yards. Florida reinstated safety Marcus Maye and defensive end Alex McCalister earlier this week. Both are expected to start against East Carolina.
INJURIES: Florida expects to get safety Keanu Neal (leg) back after missing the opener, but offensive tackle Martez Ivey (knee) could be out at least another week. East Carolina starting right tackle Dontae Levingston is questionable with a right shoulder injury.
PAYDAY: Florida will pay East Carolina $1.2 million for the game.