Eagles score quickly, hold off Buccaneers 17-9 in preseason opener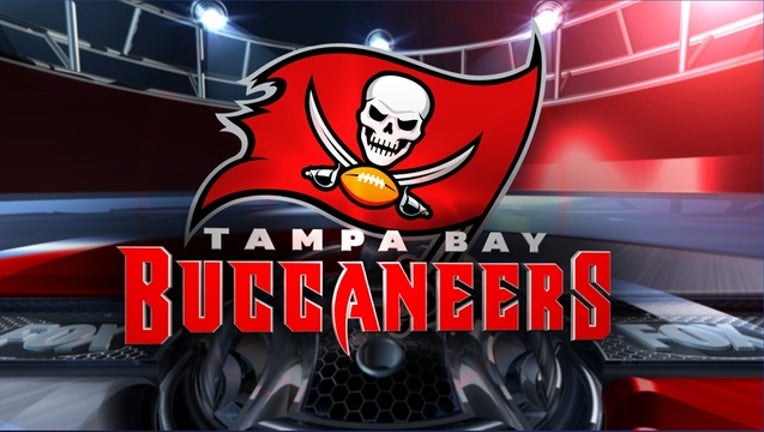 article
PHILADELPHIA (AP) - Philadelphia needed 97 seconds to score its only touchdowns Thursday night in beating sloppy Tampa Bay 17-9 in the preseason opener for both teams.
The Eagles covered a mere 27 yards on their two drives to the end zone, with each series lasting three plays after Buccaneers fumbles. Ryan Mathews had a 5-yard TD run to make it 7-0 after Tampa Bay fumbled the opening kickoff. Chase Daniel scooted 3 yards for the second score after Jameis Winston had the ball stripped.
No. 2 overall draft pick Carson Wentz played just more than a half as Eagles quarterback and, as could be expected, was inconsistent. Perhaps his most noteworthy play came when he went flying acrobatically on a fourth-quarter run after a classic tackle by Bucs rookie cornerback Javien Elliott. The QB quickly bounded to his feet.
Caleb Sturgis made a 42-yard field goal for Philly's other points. Winston connected with Russell Shepard for a 26-yard touchdown for Tampa Bay, whose second-round selection, Roberto Aguayo, added a 38-yard field goal.
SLOPPY START
Buccaneers second-year receiver Kenny Bell, a fifth-round draft pick last year who did not play in 2015, fumbled the opening kickoff, setting up an Eagles touchdown. On Tampa Bay's second offensive series, Philadelphia star lineman Fletcher Cox stripped the ball from Winston on the first play, then fell on it at the Bucs 9. Three plays later, Daniel ran in for a 14-0 lead.
INJURY UPDATE
Buccaneers: Reserve tight end Brandon Myers hurt his knee in the second period and didn't return.
Eagles: Lost starting left guard Brandon Brooks on the first series with a right biceps injury. Backup center Josh Andrews hurt his right ankle.
ROOKIE WATCH
Buccaneers: Aguayo — yes, Tampa Bay took a placekicker at No. 59 overall in April — saw his first kick, an extra point try, clang off the left upright and fail. Safety Isaiah Johnson had a 35-yard return of an interception.
Eagles: Wentz came on in the second quarter to run the two-minute offense. His first throw was high off the hands of Nelson Agholor, but his next was a sharp 15-yard throw on the run to Zach Ertz. Wentz 12 of 24 for 89 yards and one interception. Wentz was plagued by receivers' drops, and took a hard hit late in the game. He appeared shaken up, but remained in for one more play.
Safety Quentin Gause had a pick on a tipped pass that set up a fourth-quarter field goal. Cornerback C.J. Smith clinched it with an end-zone interception in the final seconds.
POOR PROTECTION
Tampa Bay had four sacks of Daniel, who rarely had time to look downfield before he had to scramble or went down. He also threw to no one from his end zone while pressured, but the officials ruled a receiver was nearby, avoiding a safety. Daniel threw for 15 yards and lost 19 on sacks.
___
AP NFL website: www.pro32.ap.org and www.twitter.com/AP_NFL