Campbell says Dolphins must stay positive after latest loss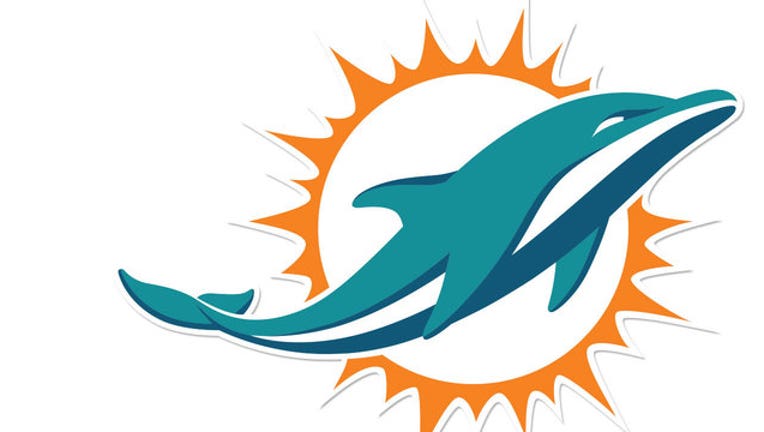 DAVIE, Fla. (AP) - Dan Campbell's aggressive optimism, so refreshing and rejuvenating for the Miami Dolphins when he first became interim coach, will be sorely tested now that the team is buried in the AFC East standings.
The Dolphins are last at 3-5, and they're the only NFL team with an 0-4 record in their division, leaving them at a disadvantage in any tiebreaker for a playoff berth.
After a brief turnaround when Campbell replaced Joe Philbin a month ago, the season is again trending in reverse. Since a record 41-point first half against Houston two weeks ago, the Dolphins have been outscored 95-27 over the past 10 quarters.
"The most important thing is that we stay positive," Campbell said Monday. "When we do it right, we're good, and we can play with anybody in the league. When we don't do it right, we're like any other team — it's not very good. ... I'm optimistic. This isn't going to break me, or this team."
The Dolphins have lost their past two games, including a 33-17 defeat Sunday at Buffalo that gave the Bills a series sweep and ended the honeymoon period for Campbell, the NFL's youngest coach.
Several of his decisions drew second-guessing. Campbell chose not to call timeout late in the first half, which ended with the Dolphins at the Bills' 1-yard line when they threw an incomplete pass as time expired. In the second half he accepted a third-down penalty when the Bills likely would have punted, and instead they scored a touchdown on the next play.
Campbell acknowledged the outcomes invited scrutiny of such decisions.
"You can second-guess anything," he said with a shrug.
By all accounts, players remain firmly behind their interim coach, whose emphasis on being more physical stirred the Dolphins from their early season slumber.
"He's still bringing the same intensity," linebacker Chris McCain said. "I don't see a problem with Dan. He's still doing a great job with us. We're still fighting for him, and we know he's still there for us and he cares about us."
That might not be enough to earn Campbell an extension beyond this season, however. Going into this week's game at Philadelphia, the Dolphins appear headed for their seventh consecutive season out of the playoffs, and their fifth coaching search since 2005.
Problems persist with a defense that had another awful afternoon Sunday. Miami became the first team in NFL history to allow two 100-yard rushers (LeSean McCoy and Karlos Williams) and a 150-yard receiver (Sammy Watkins).
Buffalo threw only 12 times because the Dolphins gave up 7.4 yards per rush, their worst effort since 2007, and 266 yards on the ground.
"That's alarming," Campbell said.
"They gashed us in the run game, and we couldn't stop them," linebacker Koa Misi said. "It's unacceptable."
Pass defense was no better. Even Pro Bowl cornerback Brent Grimes was scorched, giving up completions to Watkins covering 63 and 44 yards.
On offense, Miami allowed a safety on a botched snap for the second game in a row, and Jason Fox struggled as a replacement for injured right tackle Ja'Wuan James. The Dolphins were held under 21 points for the sixth time this year.
And so the season seems to be on fumes even though it's only half over.
"You can't sit back and sulk about where you are at," quarterback Ryan Tannehill said. "You have to be honest with yourself and take a real look at it, but at the same time you have to be able to move forward as a team and go out and compete. We still have eight games in front of us, and you never know what's going to happen, not only in our division but in the rest of the league."