Buccaneers adding Dungy to Ring of Honor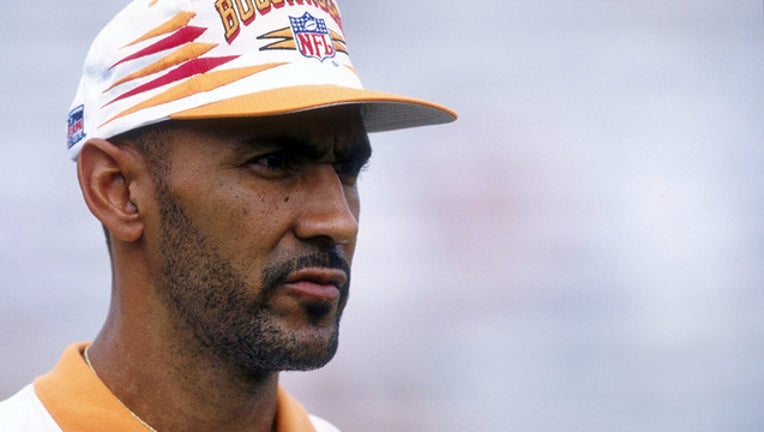 TAMPA (FOX 13) - Popular former Buccaneers coach Tony Dungy will be the latest inductee into the Bucs Ring of Honor, the team announced today.
Dungy, now 62, led the Buccaneers from 1996 to 2001 and is generally credited with turning around the franchise's longtime poor performance -- particularly by modernizing the zone defense.  He was controversially fired after the 2001 season ended with a playoff loss; the Bucs went on to win the Super Bowl under Jon Gruden the next season.
Dungy, though, would get his ring -- as head coach of the Indianapolis Colts in 2007.  
Since his retirement from coaching after the 2008 season, he's been part of the Sunday Night Football broadcast team.
The Dungy family still lives in the Tampa area and remains active in local causes. Dungy's son Eric played his senior year of college football at the University of South Florida.
Now, the Buccaneers will be adding the Dungy name the wall of Raymond James Stadium.  The Ring of Honor ceremony is planned for halftime of the Bucs' Monday night game against the Steelers -- the team Dungy won a Super Bowl with as a player.
"Tony Dungy's impact on the Buccaneers and the Tampa Bay community is not measured in terms of wins and losses," Buccaneers owner and co-chairman Bryan Glazer said in announcing the award. "Tony transformed our entire organization and established a winning culture that set the foundation for the most successful era in our franchise's history. Through his exceptional leadership, Tony set a new benchmark for excellence on and off the field that we still strive to achieve to this day."
"I am very humbled and thankful for this honor," Dungy tweeted in response. "I will always be grateful to Malcolm Glazer and the entire Buccaneers organization for all they have done for me and my family. Looking forward to September 24."