Bonds in talks to become Marlins hitting coach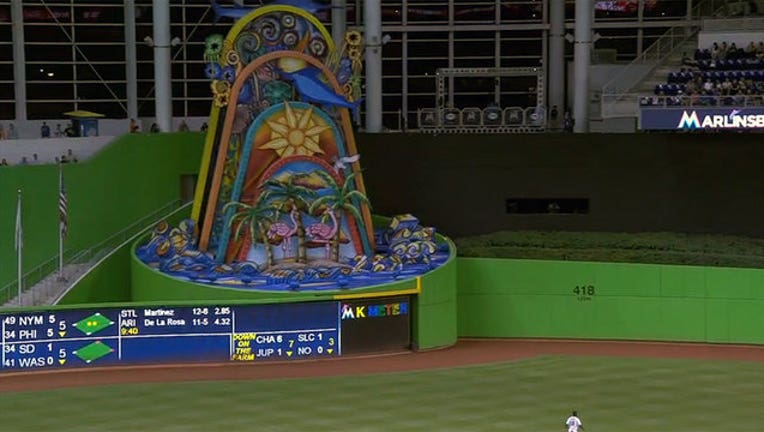 article
MIAMI - Barry Bonds might soon be tutoring Giancarlo Stanton, slugger to slugger.
Bonds is talking with the Miami Marlins about working for them as a hitting coach, a person familiar with the discussions said Monday. The person spoke to The Associated Press on condition of anonymity because the discussions haven't been confirmed publicly.
The Marlins' interest in the steroids-tainted home run king was first reported by CBSSports.com. If hired by the Marlins, Bonds would coach Stanton, their $325 million slugger, who has 181 career homers even though he just turned 26.
Frank Menechino will be back in 2016 for his third season as Marlins hitting coach, and Bonds would work with him. Bonds is the career leader in home runs with 762; Menechino hit 36.
Bonds would join the staff of six-time All-Star Don Mattingly, who recently became the Marlins' seventh manager since June 2010. Bonds has worked as a guest instructor for the San Francisco Giants in spring training since his playing days ended.
A seven-time NL MVP, Bonds broke Hank Aaron's career home record of 755 on Aug. 7, 2007, in the last of his 22 big league seasons.
In July, after a pursuit that lasted nearly a decade, federal prosecutors dropped what remained of their criminal case against Bonds. But because of the taint of steroids, he has come up short in Hall of Fame balloting.
Nearly a year ago, in his third try on the ballot, Bonds received 202 votes for 37 percent from the Baseball Writers' Association of America. A player must garner at least 75 percent of the vote to be elected.
The Marlins finished next to last in the majors in runs in 2015, when they went 71-91. They haven't made the playoffs since winning the World Series in 2003.