Apopka's Jalen Carter preparing for NFL Draft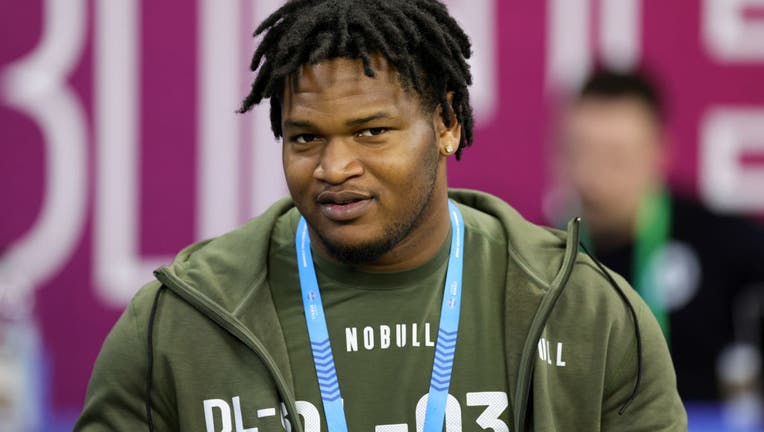 article
APOPKA, Fla. - Former Apopka High School and University of Georgia star defensive lineman Jalen Carter is projected to be a top-ten pick in next week's NFL Draft.
"It feels good," said Carter. "I be having a lot of friends hit me up talking about 'I remember we used to just play Basketball in tenth grade.' and I'm like yeah it's crazy. And now they're like 'You're in the draft, this is a dream come true. We feel like we're in Madden and you make your own player or something.' but it's been a crazy journey."
"It's exciting. It's been an emotional rollercoaster for my entire family," said Carter's mother Tonique Brown. "Just to know that he's able to go to the NFL, which has been always his dream, we're just extremely proud of him."
Carter has met with a handful of teams in their cities and also met with some teams at his home in Apopka.  These meetings make his longtime goal feel so close.
"I never knew I would get here, you know I always had a dream," said Carter.  "And you know I always thought about it, but you know I never thought I'd really get here."
"My earliest memory is him not wanting to play football," said Brown. "He did not want to play football, he was always the biggest out of the bunch. And he was like 'Mom, I'm bigger than everybody else.' and I'm like it's ok Jalen."
Carter says he and his agent Drew Rosenhaus are hearing a lot of chatter from teams about when he could be picked.  They say anywhere from top 3 to top 5 to top 10.  But Carter doesn't really care when his name gets called.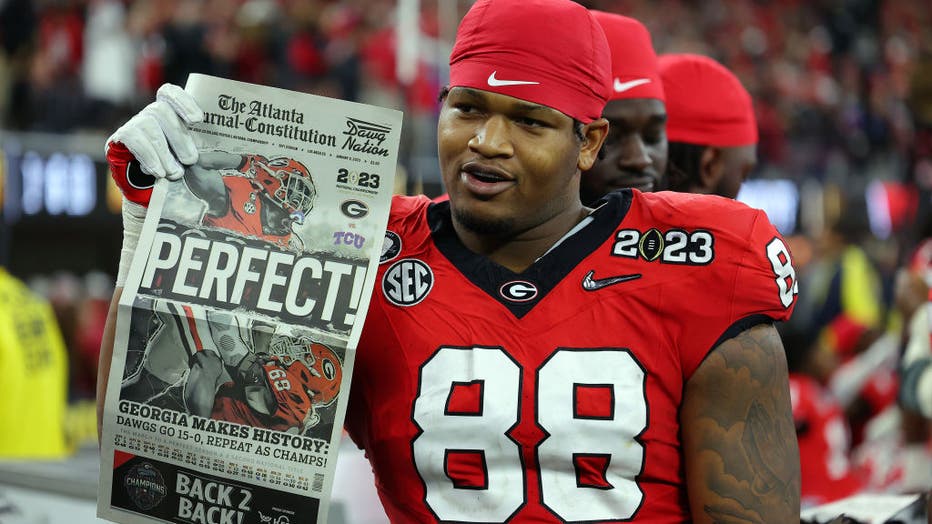 INGLEWOOD, CALIFORNIA - JANUARY 09: Jalen Carter #88 of the Georgia Bulldogs celebrates with a newspaper reading "Perfect!" after defeating the TCU Horned Frogs in the College Football Playoff National Championship game at SoFi Stadium on January 09,
"No, I just want to be picked," said Carter. "At the end of the day, I still have to put in the hard work, get to that second contract, third contract, and try to stay in the league as long as I can."
But first thing's first, Carter will see where he's headed in the draft next Thursday night when he hears his name called.
"I've thought about that," said Carter. "And I don't really know what to do. Like when I walk out, I don't know if I need to walk straight or dance or something. But I'm still thinking about that."
"Today as I sat and did some office work, I got emotional," said Brown. "And so hopefully the emotional part is over."
"I know my brother, he's probably gonna shed a tear," said Carter. "Mom might. And my auntie, you know they've been with me my whole life. They've seen what I had to go through. They've seen the grind. And it's just like they're getting drafted too."