Zephyrhills skydiver airlifted to hospital after 'hard landing'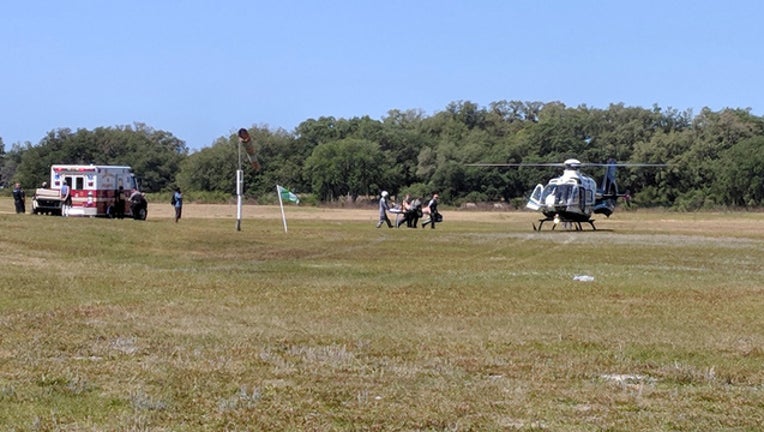 article
ZEPHYRHILLS (FOX 13) - A skydiver was injured in what emergency crews are calling a "hard landing" at Skydive City in Zephyrhills this morning.
According to a Zephyrhills Police Department spokesman, a 25-year-old man had to be airlifted to a hospital due to his injuries.  Police say he was trying to make "an advanced landing maneuver" when something went wrong.
"It made me turn around and I caught when he hit the ground," said Kari Cowan, who heard a snapping sound as the man approached the ground.
The skydiver is thought to be experienced, given that he was jumping alone and attempting a complicated landing maneuver.
"We all are hoping and praying that he pulls through," continued Cowan.
Shortly after he was taken to Lakeland Regional, flights and jumping resumed. 
After an accident, police will often examine the equipment involved.  In this case, they will also inquire about the type of maneuver he was attempting.
In November, an experienced skydiver was killed at Skydive City when his chute failed to open. 
This diver is from out of town, though police wouldn't immediately say from where and whether they've reached family.
"I have a lot of faith they had him stabilized and that they mobilized really quickly to get out there and take care of him."
Staff at Skydive City were not immediately able to comment.