'You can't catch me': Florida man puts $300 worth of stolen Walmart merchandise in his pants, deputies say
OCALA, Fla. - A Florida man was arrested after allegedly putting over $300 worth of stolen Walmart merchandise in his pants, according to an arrest affidavit from the Marion County Sheriff's Office. 
Justin Goodreau was arrested on charges of misdemeanor petit theft, felony drug possession of a controlled substance without a prescription and misdemeanor possession of drug paraphernalia. 
The alleged theft happened Tuesday at the Walmart on Bahia Avenue in Ocala. A Walmart loss prevention officer told deputies a suspicious man fled the parking lot in a red Kia after he allegedly placed numerous items in his pants and walked past the registers. 
When the loss prevention officer tried to stop the suspect, later identified as Goodreau, he said "you can't catch me" before leaving the parking lot, the affidavit states.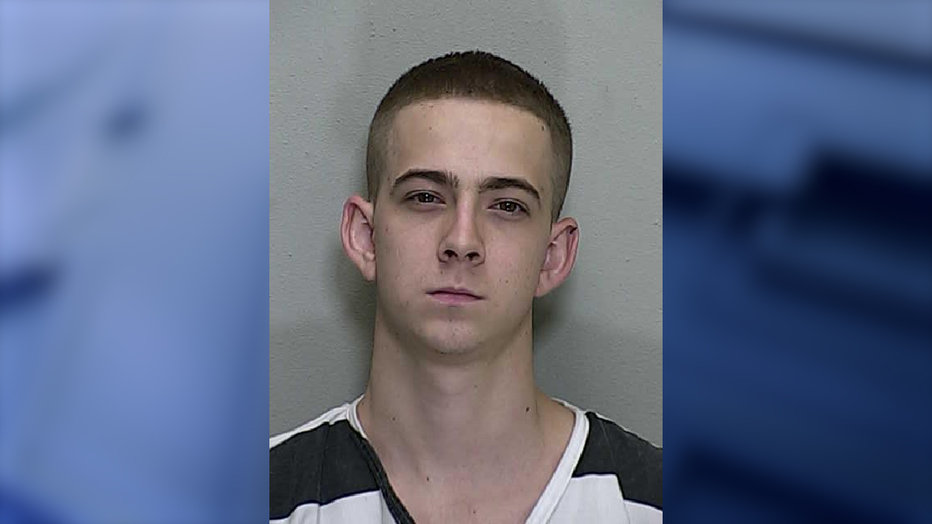 Photo: Marion County Sheriffs Office
A deputy was able to locate Goodreau and the red Kia about a half-mile away and initiated a traffic stop. Goodreau was put in handcuffs while the deputy investigated and the driver, who was removed from the vehicle, gave deputies permission to search the vehicle, the affidavit states. 
While Goodreau was detained, he asked a deputy if he could smoke a cigarette, which was inside the front door of the passenger seat. The deputy found the box and saw a small folded yellow piece of paper which contained a crystal-like substance that was field tested positive for methamphetamine, the report states. 
MORE CRIME NEWS: 
Inside the car was a backpack that not only contained several opened Walmart items, but also a clear pipe, the affidavit said. 
The items found in Goodreau's backpack, including a watch, lubricant, a portable charger and headphones, totaled $323.59 before tax and were returned to loss prevention.