World's largest sport rocket launched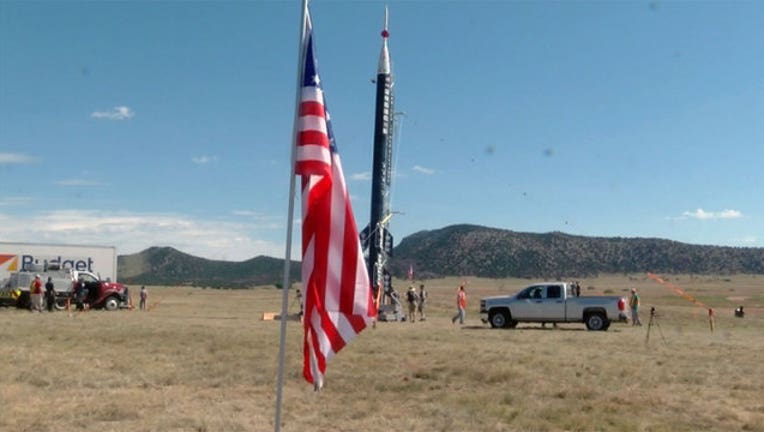 article
FORT CARSON, Colo. (WOFL FOX 35) - The worlds largest sport rocket launched off this weekend in Fort Carson, Colorado.
The United Launch Alliance hosted their annual student rocket launch at Camp Red Devil on Sunday, where a 50-foot tall rocket shot off into the air carrying 16 payloads.  The rocket and payloads were all built by ULA interns and K-12 students from across Colorado.   The work all done over the course of four years.
Students participating in the program say the past few years have been hard work, but having a successful launch was worth the wait.
"Kids are going to be the ones to have the craziest ideas to get the coolest payloads up there and have solutions to things that us adults may not have come with," said Sarah Lafasto, with Ball Intern Systems Integration.  "It's pretty emotional watching it go up and like all your hard work coming together."
"It's been a whole culmination of long hours, late nights lots of stressful nights right before the launch and stuff like that. It's great to see that it finally worked!" said ULA intern Connor Arend
The rocket's goal altitude was 10,000 feet -- almost two miles -- and all 16 payloads deployed successfully