Woman leaves puppy, rabbit in hot car for over an hour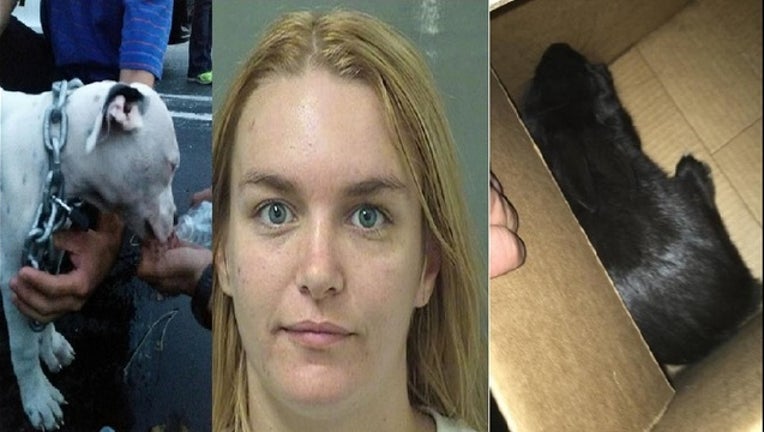 article
BOYNTON BEACH, Fla. (AP) - A South Florida woman is accused of leaving a puppy and a rabbit inside a hot, locked car for more than an hour.
Boynton Beach police tell media outlets that 21-year-old Beatrice Turner faces animal cruelty charges after the pit bull was found Tuesday inside a vehicle with the windows rolled up.
Arriving officers discovered the dog in distress with a heavy chain wrapped around its neck. They broke into the car, rescuing the animal and providing it aid and water. Police say dog's chain was so tight firefighters were called to help cut it off.
Inside the car, police also found a rabbit alive inside a sealed box with no holes.
Police located the car's owner, Turner, who told them she didn't believe the dog was in danger.