Woman arrested after pushing disabled brother out of his wheelchair during an argument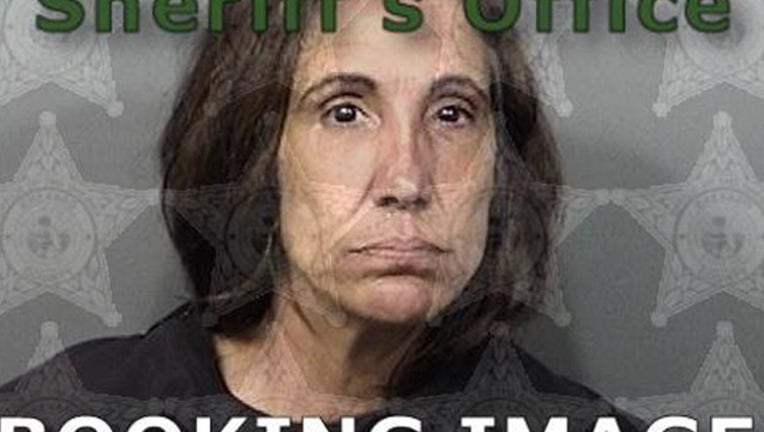 article
MELBOURNE, Fla. (FOX 35 WOFL) - A Melbourne woman was arrested after she pushed her disabled brother out of his wheelchair for allegedly making some "nasty comments" and attempting to strike her.
The Melbourne Police Department says that on Monday, at about 11:29 a.m., an officer responded to a residence on Wisteria Drive in reference to a domestic battery.
The officer says he made contact with the victim, Angelo Costantini, who had both of his legs amputated and is confined to his wheelchair. The officer was able to assist him with getting back into this wheelchair after discovering him not on it. The defendant, Angelo's sister Aundrea Costantini, was located outside the residence.
The officer stated in his arrest report that Angelo said he was involved in a verbal altercation with Aundrea. During this, Aundrea became physical, pushing him out of his wheelchair and onto the floor of the residence. 
Aundrea confirmed with the officer that she was in an altercation with Angelo. She said that Angelo made "some very nasty comments" like "your mother is a whore" to her. Aundrea also told the officer that Angelo attempted to strike her from his wheelchair. She did admit to pushing him out of the wheelchair. She exited the residence after that.
The officer stated in his arrest report that through his investigation, he did determine that Aundrea did commit an intentional act that could reasonably be expected to result in physical injury to a disabled adult. 
Aundrea was reportedly arrested and transported to the Melbourne Police Department for booking. She was later turned over to the Brevard County Sheriff's Office without incident.