Wife of fallen deputy shares pain with families of Dallas officers killed in ambush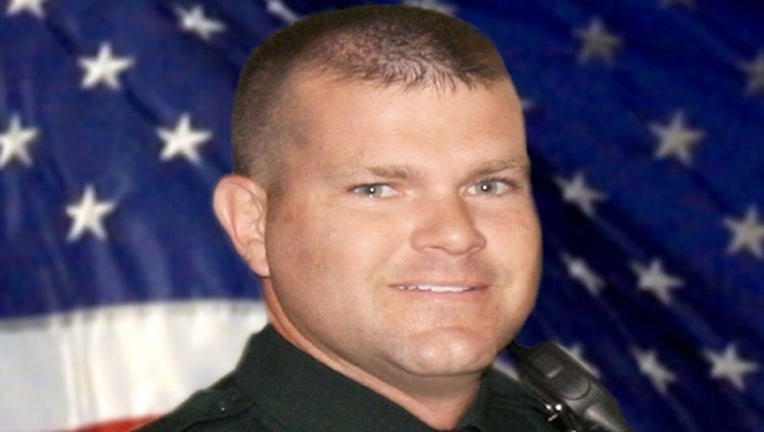 article
ORANGE COUNTY, Fla. (WOFL FOX 35) - A trip to the skating rink is meaningful for Bridget Pine and her three kids.  
"It's a special place for us because we have some really great memories here," Pine said.
The rink is where the Pine family had their last outing before Orange County Sheriff's Office Deputy Scott Pine was killed in the line of duty in 2014.
Bridget Pine worked after her husband was killed to pass the Scott Pine Law, which makes sure families are taken care of if their officer, firefighter or paramedic is killed in the line of duty.
She told FOX 35 Friday it's equally important to her to remind the community police officers and their families make sacrifices every day to keep people safe.  She said she's afraid that's been forgotten lately. 
The Pines' return to the skating rink on Friday was especially bittersweet.  She had woken up to news that five officers had been shot and killed in Dallas and seven more had been wounded.  
"Knowing that other people have to walk through my footsteps for senseless behavior is just wrong. Violence is not the answer," she said. 
The violence comes after two high-profile officer-involved shootings in Baton Rouge and Minnesota.
In a news conference Friday morning, Dallas Police Chief David Brown called for an end to divisiveness between police officers and their communities. 
"We don't feel much support most days.  Let's not make today most days. Please we need your support," Brown said.
Pine makes the same plea.  "I think something that has happened over the past two to three years is that officers have started to be looked down on because of their profession," she said. 
She had a simple request: "Thank a police officer because these officers are literally putting their lives on the line."
Life goes on for the Pines but the pain of losing their deputy never goes away.  And now Bridget Pine knows fire more families in Dallas have to live without their hero, too.