WATCH: FHP uses PIT maneuver to stop Florida man who fled after traffic stop
BREVARD COUNTY, Fla. - A Florida man fleeing from Florida Highway Patrol was arrested after troopers conducted a pit maneuver on him on I-95 in Brevard County.
Adam Crosby, 21, was arrested on several drug possession and traffic violation charges after he fled from troopers during a traffic stop, FHP said. 
On April 15, troopers attempted to pull Crosby over because he was traveling 80 mph in a 70 mph speed zone. Troopers also recognized the car Crosby was driving because it was "involved in trafficking large amounts of Methamphetamine into the Brevard area," arrest reports show.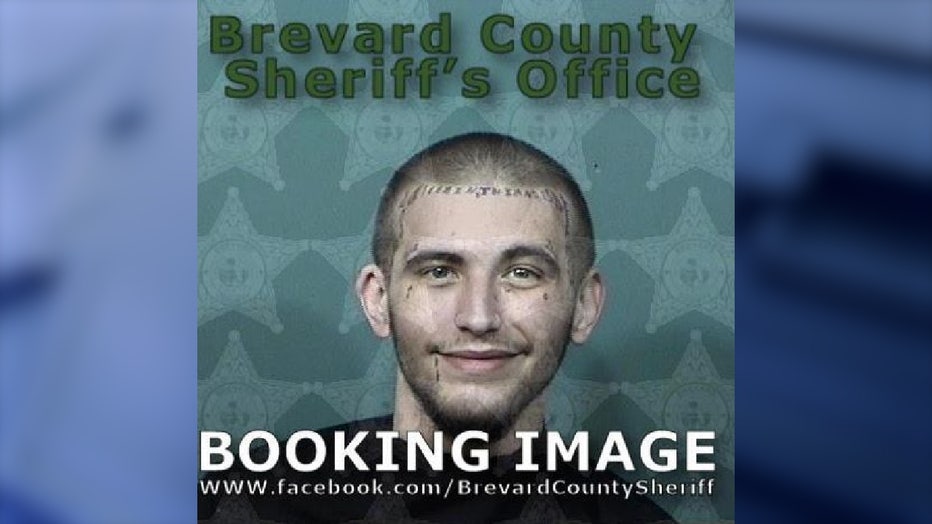 Credit: Brevard County Sheriff's Office
Troopers said Crosby sped off in a Hyundai in a "reckless manner" and began to weave in and out of traffic, while also traveling down the emergency shoulder. 
Dash cam footage shows Crosby attempting to drive between two troopers before one successfully conducting a PIT maneuver. When troopers arrested Crosby, they found a fake Colorado ID, methamphetamine, and several other unknown substances in his car. 
Crosby was transported to the Brevard County Jail.