WATCH: Curious koala crosses the road to climb up tourist's leg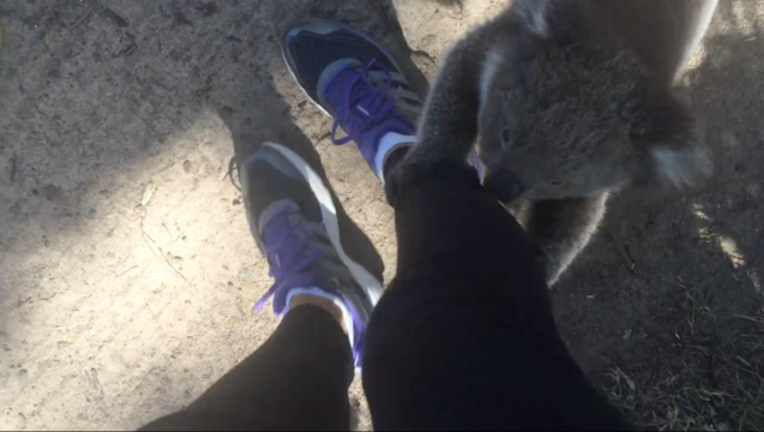 article
(FoxNews.com) - Koalas may be one of the cuddliest looking animals on the planet, but because they sleep up to 20 hours a day, it's difficult to see them active in the wild.
But Kathy Sundstrom of Queensland, Australia had an up close and personal encounter with an unusually energetic marsupial while vacationing at Cape Otway with her family.
"Being mistaken by a koala for a tree at Cape Otway," Sundstrom posted to her Facebook page along with a video of the small gray mammal hopping between members of her family before finally attempting to crawl up her leg.
"It was crossing the road and we and several others stopped to let it cross and then it wanted to climb us."
Read more on FoxNews.com.