Volusia County advises voluntary evacuations due to Hurricane Irma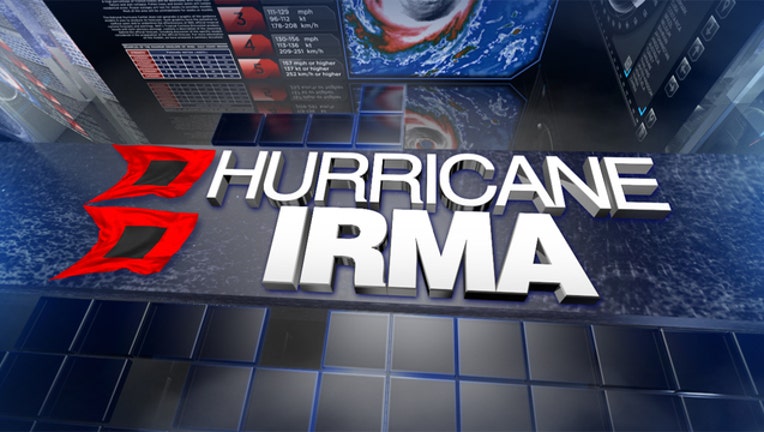 article
DELAND, Fla. (WOFL FOS 35) - Volusia County emergency officials continue to monitor dangerous Hurricane Irma. 
Based on this latest storm track from the National Weather Service, residents on the beachside, in low-lying areas, and in RVs, mobile or manufactured homes are asked at this time to evacuate voluntarily. If you are uncomfortable in your home, you also are encouraged to evacuate.
Public shelters will begin opening Saturday morning in Volusia County. If possible, evacuees should stay with family and friends prior to seeking public shelter. Residents should not go to public shelters before they open.
Volusia County will begin to experience tropical storm force winds about midnight Saturday.  Officials advise the county could experience tropical storm force winds for 18 hours, ending sometime Monday afternoon.
Officials anticipate Category 3 winds to last about six hours in Volusia County on Sunday. Rainfall predictions are for 8-10 inches, and possibly an additional 1-2 inches in low-lying areas. These conditions are subject to change as the storm continues to approach.   
At today's Volusia County Council meeting, a local state of emergency for the county was declared. Other storm preparations approved by the Volusia County Council include:
Vehicle access to the beach will end at 5 p.m. Thursday. Beach and Coastal officials are removing items from the beach, and the public is encouraged to not visit the beach until it is safe after the storm.
Volusia County Government offices will be closed Friday and Monday. This also includes facilities, such as libraries, which will also be closed Saturday and Sunday.
All county parks are closed as of 5 p.m. Thursday.
Volusia County's Citizen's Information Center (CIC) is available for persons with questions about how to prepare for Hurricane Irma. The CIC will be open until 6 p.m. today, and from 8 a.m. to 6 p.m. Friday. Beginning at 8 a.m. Saturday, the CIC will operate 24/7 until further notice.