Virtual line technology at Volcano Bay causing long waits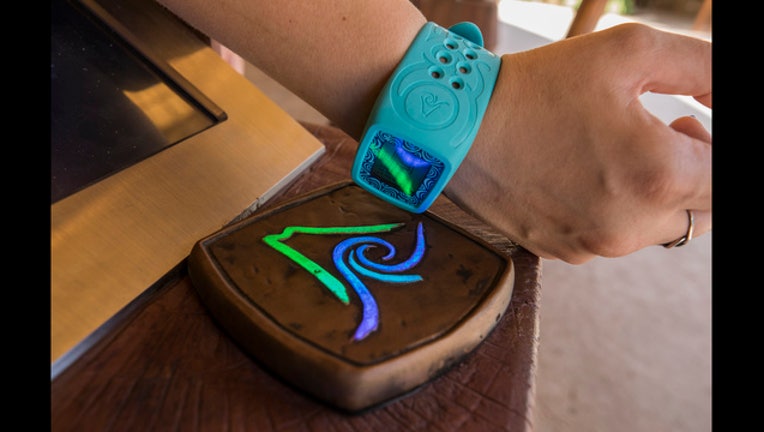 article
ORLANDO, Fla. (AP) - Customers are keeping Universal Orlando's new Volcano Bay waterpark filled to capacity most days, but not all visitors are pleased with the experience.
Much of the frustration stems from the new virtual lines technology that is keeping patrons waiting for hours to ride a single ride. With the use of the TapuTapu bracelets, visitors can reserve their place in line virtually and then do other things around the park. But the problem is the technology only allows visitors to tap into one of the 16 slides at a time. The wait can be up to 3 hours, and visitors cannot choose another experience until their wait time is up. This leaves them to spend most of their time on one of the two river experiences or on the beach.
Daily admission is $67.
"There was just so much people. We had to wait so much time always," said Johana Piedra, who spent Friday at Volcano Bay with a group of friends from Ecuador.
Universal spokesman Tom Schroder said the complaints have been heard but insisted things have improved since the May 25 official opening of Volcano Bay.
"Absolutely we know that we have frustrated some of our guests," Schroder said.
Thousands pack the park daily, and it is not uncommon for patrons to be turned away an hour after opening because Volcano Bay is filled to capacity.
Joseph Archie, who drove from Tampa with his family, said they arrived when the park opened at 9 a.m. Friday and were forced to leave around 3 p.m. because of rain and lightning. Archie said they were only able to tap into one slide, and their complaints got them on a second slide.
"It's not worth it," Archie said. "I've had the experience, but I wouldn't come back, not like that. They have to change the wait time."
Schroder attributes some of the frustration to the park being new.
"It's not unexpected," Schroder said of some of the complaints. "We knew that we were taking theme park technology to an entirely new level. We tested as hard as we could, and we worked as hard as we could to get things ready but there is no test like opening day."
.