Man arrested, accused of molesting roommate's child, sheriff says
OSCEOLA COUNTY, Fla. - A 56-year-old Venezuelan national faces sexual battery charges after authorities said he twice molested a 6-year-old Florida girl.
Wuiliam Gerardo Colmenares-Mendez was arrested on Friday and charged with two counts of capital sexual battery, two counts of lewd and lascivious molestation, and one count of showing obscene material to a minor.
According to the Osceola County Sheriff's Office, deputies were dispatched to a local elementary school on Sept. 5 in response to reports of a possible sex crime.
Deputies met with the mother of a child who told them her daughter had been molested by a man who shared a home with them in Osceola County, according to investigators.
"He was renting a room in the same residence with the victim and her mother. He was a stranger prior to them all moving into the same place," Osceola County Sheriff Marcos Lopez said during a news conference on Friday afternoon.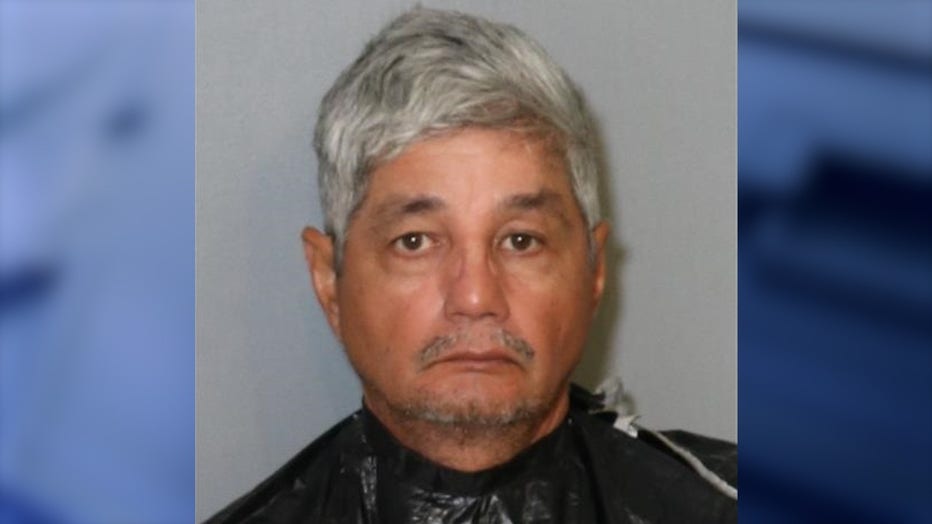 Wuiliam Gerardo Colmenares-Mendez
Colmenares-Mendez had only been living there for a few months when the mother said she observed suspicious behavior, the sheriff added. The mother confronted Colmenares-Mendez, but he denied any wrongdoing. The mother and child moved out of the residence and the mother said the daughter later told her she had been molested.
According to investigators, the suspect twice committed sexual battery on the girl, and on one occasion, he allegedly showed the child pornographic images on his cell phone.
"He made sure he told her not to tell anyone, but unfortunately for him, he picked the wrong victim," said Sheriff Marcos. "This brave little girl did tell. She did exactly what you should do – she told her mom, she told school officials, and then she told law enforcement what had happened to her."
Colmenares-Mendez moved out of the residence as well, but was located in another area apartment complex prior to his arrest.
Beginning Oct. 1, 2023, in Florida, one convicted of capital sexual battery upon a child under the age of 12 is eligible for the death penalty, Sheriff Lopez explained.
Sheriff Lopez said Colmenares-Mendez was stopped by federal border patrol agents in Texas in January 2022, and he was issued a notice to appear in court.  
Since his arrest in Osceola County, Colmenares-Mendez has been reported to U.S. Immigration and Customs Enforcement and Sheriff Lopez said an immigration detainer has been placed on the suspect.