'Universal Monsters' house announced for Halloween Horror Nights 2019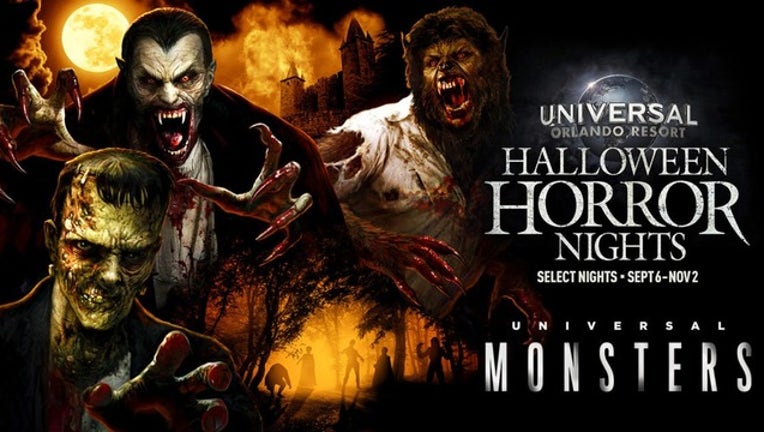 ORLANDO, Fla. (FOX 35 ORLANDO) - On Monday, Universal Orlando Resort announced another house for Halloween Horror Nights 29.
The all-new haunted house, titled 'Universal Monsters,' features monsters from iconic Universal Picture horror movies like Frankenstein, the Wolfman, and Dracula. 
The park says that as guests go through the house, they will enter each monster's domain. For example, they will step through Dracula's gothic castle, Dr. Frankenstein's lab, and even a dark Bavarian forest where the Wolfman awaits them. But it does not stop there, as the Creature of the Black Lagoon, the Mummy, and more monsters may also be encountered.
There will be ten haunted houses at Universal Orlando Resort's Halloween Horror Nights this year. A new 'Stranger Things' house and a grisly gladiator 'Blood Pit' house have already been announced.
Halloween Horror Nights begins Friday, September 6th and goes through Saturday, November 2nd at Universal Studios Florida. 
For tickets and event details, visit the Halloween Horror Nights website. If you purchase a Flex Plus 1-night ticket by June 5th, you get a second night free. 
Read more THEME PARK news: