UN strongly condemns latest North Korean missile launches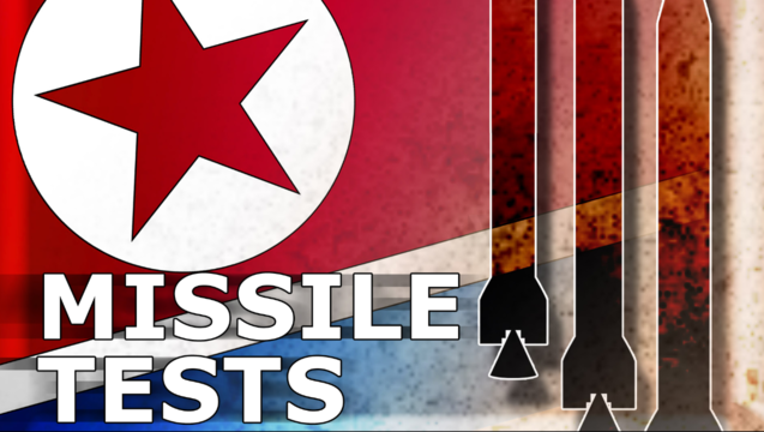 article
UNITED NATIONS (AP) - The U.N. Security Council on Thursday strongly condemned two North Korean ballistic missile launches this week, calling them a "grave violation" of a ban on all ballistic missile activity that is contributing to the country's nuclear weapons program.
The council reiterated its demand that North Korea end its "flagrant" violations, halt all nuclear tests and ballistic missile activity, and comply with five U.N. sanctions resolutions imposed since the country's first nuclear test in 2006.
In a statement approved by all 15 members, the council said Wednesday's launches contribute to North Korea's development of nuclear weapons delivery systems and increase tensions in the region.
One launch failed, but North Korean state media said another missile flew more than 1,400 kilometers (870 miles) which would allow it to strike U.S. forces throughout the region. It was the first successful test of the Musudan mid-range missile — with a potential 3,500-kilometer (2,180-mile) range that puts much of Asia and the Pacific within reach — after five failures in about two months.
The Security Council urged all countries "to redouble their efforts" to fully implement sanctions against North Korea, especially those imposed in March which were the toughest in two decades. Those sanctions include mandatory inspections of cargo leaving and entering North Korea by land, sea or air; a ban on all sales or transfers of small arms and light weapons to Pyongyang; and expulsion of diplomats from the North who engage in "illicit activities."
Approval of the press statement by the U.N.'s most powerful body followed an emergency council meeting on Wednesday called by the United States and Japan after consulting South Korea.
The council had strongly condemned three previous ballistic missile launches on June 1.
The March sanctions reflected growing anger at what Pyongyang claims was its first hydrogen bomb test on Jan. 6 and a rocket launch in defiance of a ban on all nuclear-related activity. The ballistic missile tests have added to that anger and North Korea's total disregard of the five sanctions resolutions which are legally binding.
U.S. Ambassador Samantha Power sharply criticized North Korea's "inherently destabilizing behavior" on Wednesday and stressed that a press statement would be a first step to respond to Pyongyang's latest launches.
"We're again looking to ensure accountability — looking to identify again individuals, entities who may be responsible for this repeated series of tests that pose such a threat to international peace and security," she said.
Those people, companies and individuals could be added to the U.N. sanctions blacklist and be subjected to a global asset freeze and travel ban.
The Security Council statement on Thursday expressed regret that North Korea is diverting resources to the pursuit of ballistic missiles when its citizens "gave great unmet needs."
Members reiterated "the importance of maintaining peace and stability on the Korean peninsula and in northeast Asia," and expressed the council's commitment to "a peaceful, diplomatic and political solution to the situation."
The council also welcomed efforts by unnamed council members and other countries "to facilitate a peaceful and comprehensive solution through dialogue."