UCF students screening homeless for hypertension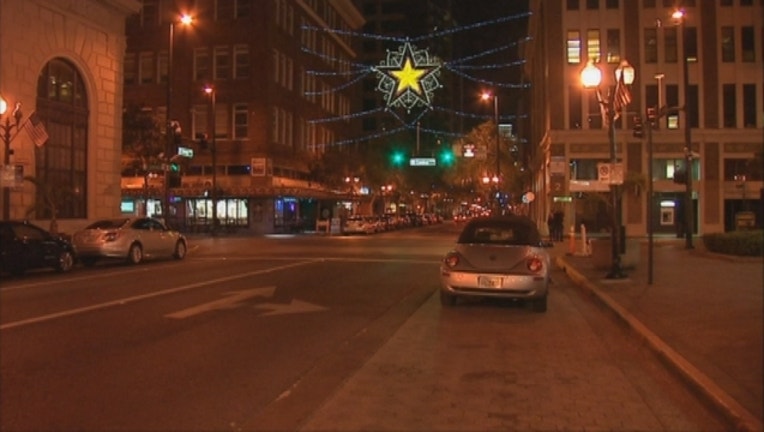 article
ORLANDO, Fla. (WOFL FOX 35) - Some students from the University of Central Florida are spending their Monday and Tuesday nights on the streets of Orlando, giving homeless people emotional and medical support.
Joe Acgee recently joined the ranks of Orlando's homeless population.  He also recently received a free blood pressure screening and a little camaraderie from those UCF students who are on a mission.  Acgee has been homeless now for a few months.  He says the attitude of the volunteer students is beautiful.
"They have compassion for people out here in the streets, and so do I,"  Acgee says. 
Andrew Aboujaoude, a UCF junior and premedical student , is president of Hearts for the Homeless Orlando.  He says one of the areas of focus is preventing hypertension. 
"We can do that by providing free screening opportunities," he says.  "It is hard to get medical access if you are not insured."
Aboujaoude and two other UCF students,  junior Jennifer Carvel and senior Alexis Ghersi, created Hearts for the Homeless Orlando after learning that hypertension is one of the leading causes of death among homeless people.  Now, 70-plus students are participating in the effort.
The students aren't doctors, so they can only do the blood pressure screenings and give the information to those who want it.   For medical guidance and treatment, folks need to find a charitable clinic, such as the Grace Medical Home, with whom the students have partnered.
"I feel like they really feel wanted by us," says Carvel of the people who have benefited from the screenings.
The students have been hitting the streets twice a week since August, and they don't plan on stopping anytime soon.