U.S. transportation board to probe some limousine crashes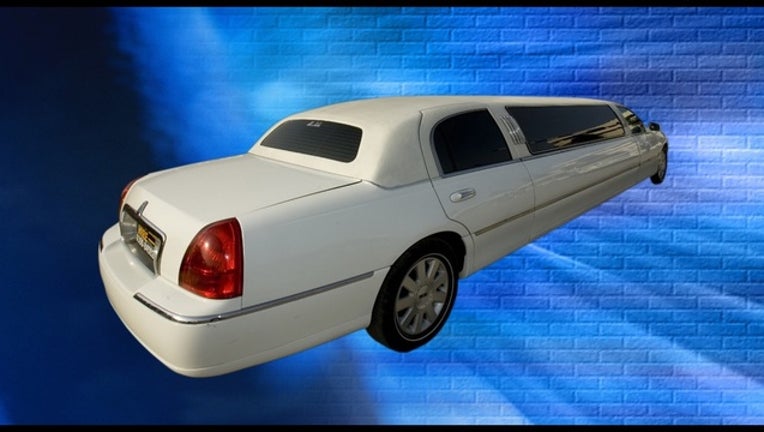 MINEOLA, N.Y. (AP) -  The National Transportation Safety Board has agreed to investigate some limousine accidents, something it has rarely done, after a lawmaker and others questioned the safety of some of the vehicles that are modified into so-called "stretch" limousines.
The announcement follows July's crash in Long Island, New York's wine country, when a pickup truck smashed into a limousine carrying eight women, killing four of them.
NTSB spokesman Eric Weiss said Thursday the federal agency will investigate limousine crashes on a case-by-case basis. He noted the agency recently issued a report on the 2014 crash in New Jersey that injured comedian Tracy Morgan, who had been traveling in a "limo van."
Democratic Sen. Charles Schumer says the NTSB decision resulted from a letter he sent following the Long Island accident.
"It's clear that stretching a limo can put the wheels in motion for a terrible tragedy," Schumer said in a statement. He said the NTSB's participation in future investigations could help gather data to address safety issues involving the vehicles. He said secondary market manufacturers often alter limos after they've been produced by the vehicle's original manufacturer.
Schumer suggested many stretch limos may lack certain basic safety features like the necessary number of side impact air bags, reinforced rollover protection bars, structurally sound frames and accessible emergency exists that can aid passengers and first responders in the event of a crash.
"This unprecedented commitment from the NTSB to investigate crashes is a good and essential first step, but more must be done," he said.
The NTSB assisted local investigators with a collision reconstruction of the Long Island crash, which happened when a pickup truck smashed into the side of the limousine while it was making a U-turn in Cutchogue (KUHT'-chawg). The pickup truck driver was arrested on driving while intoxicated charges, although a lab report found the driver, Steven Romeo, had a blood-alcohol reading of 0.066, below the legal standard of 0.08.
Suffolk County District Attorney Thomas Spota said toxicologists have indicated Romeo's blood-alcohol level "was most likely over 0.08" at the time of the crash. That investigation remains ongoing and no final determination has been made on whether to proceed with a DWI prosecution.
"I wholeheartedly agree that there is an urgency to address the basic safety protections which do not appear to be present in modified limousines," the prosecutor said.
In its investigation of the 2014 New Jersey Turnpike crash, the NTSB said the failure of Morgan and other passengers in a limousine-van to wear seat belts and adjust headrests contributed to the severity of injuries when the limo was struck from behind by a truck. It also found the truck driver who hadn't slept in 28 hours failed to slow down despite posted warning signs.
Investigators said a sheet of plywood that had been added to the limo to separate the cab from passengers blocked occupants from escaping the vehicle through the front doors after the crash.
Comedian James "Jimmy Mack" McNair of Peekskill, New York, a mentor of Morgan's, was killed. Morgan suffered head trauma, and was in a coma for two weeks. Three other passengers suffered serious injuries.