Trump says 'Hamilton' cast 'rude' to Pence, 'harassed' him, wants apology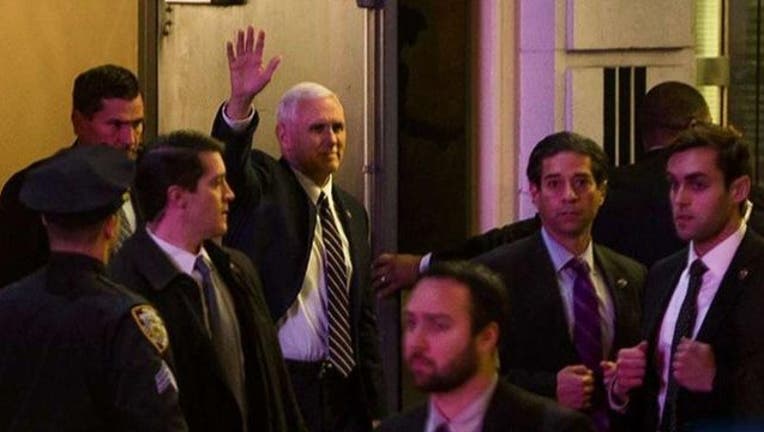 article
President-elect Donald Trump on Saturday said the cast of the hit Broadway show "Hamilton" was "rude" to White House teammate Mike Pence and that he deserves an apology for being "harassed."
"Our wonderful future V.P. Mike Pence was harassed last night at the theater by the cast of Hamilton, cameras blazing. This should not happen!" Trump tweeted.
"The Theater must always be a safe and special place. The cast of Hamilton was very rude last night to a very good man, Mike Pence. Apologize!" he tweeted minutes later.
Pence, the vice presidential elect and a Republican, was also booed as he attended the show Friday night in New York.
The cast had a message for Pence after the show as he was walking out saying, "We sir, we are the diverse America who are alarmed and anxious that your new administration will not protect us, our planet, our children, our parents or defend us and uphold our inalienable rights, sir."
Read more at FOX News.