Truck crashes into Orlando home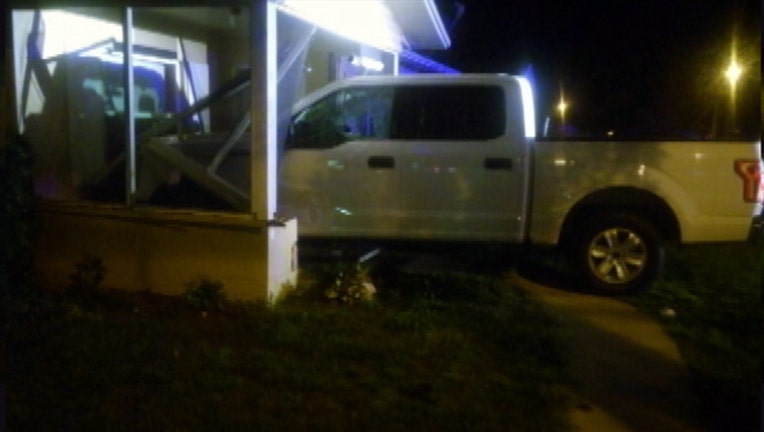 article
ORANGE COUNTY, Fla. (WOFL FOX 35) - Troopers with the Florida Highway Patrol are looking for a driver of a pickup truck that crashed into a house, turning an enclosed porch into an open one.
A nightmare came to life when the truck plowed into Barbara Hernandez's porch.  She was sleeping just on the other side of the wall.
"My mom could have gotten killed," said Hernandez's son, Adrian Larrea.  He also lives in the home and is shaken by the incident.  "Sounded like a bomb when I got here."  
Investigators say it was around 2 a.m., when the driver was leaving the Dancer Royale club across the street and somehow fell out of the truck, which rolled him over. 
"The truck passed over his legs and went through a ditch and ran through here," said Larrea. She said her mother did not escape unhurt.  "From the impact, she fell out of bed and hit her neck, so I've got to take her later to the hospital."
Troopers say the driver fled on foot and didn't even take the keys.
"Security guards from the strip club had to come break the window of the truck so he could get, in because the truck was still in drive and still going forward." 
Troopers went to the driver's home, but he wasn't there.  Larrea is begging for everyone to help.
"If they see the guy, know the guy, turn him into authorities. Do the right thing."
Anyone with information is asked to call the Florida Highway Patrol.