Tropical Storm Henri forms in western Atlantic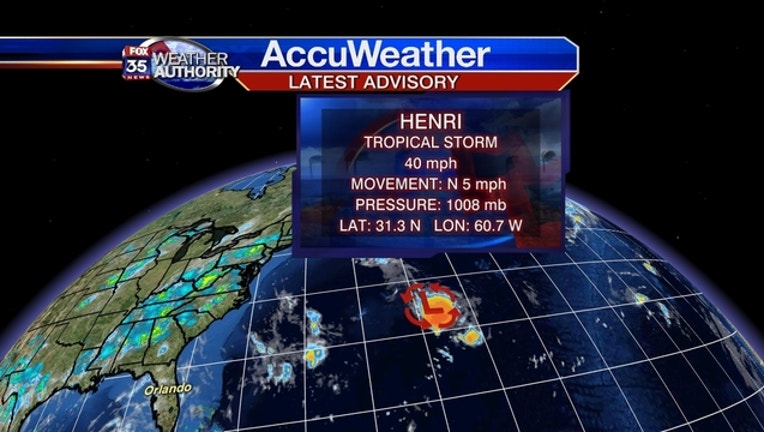 article
LAKE MARY, Fla. (WOFL FOX 35) - Tropical Storm Henri has formed in the western Atlantic Ocean. This comes on the heels of another tropical system, Grace, which has since dissipated. Wind sheer played a big factor in Grace's demise.
According to the National Hurricane Center in Miami, Henri is located at 31.3 North, 60.7 West, or about 250 miles (405 km) east-southeast of Bermuda.  Maximum sustained winds are at 40 mph (65 km/h) with present movement to the north at 5 mph (7 km/h).
"Right now, when it comes to Tropical Storm Henri, the winds are 40-miles per hour, moving very slowly, almost stationery, taking it due north and and curving it away from the United States," said FOX 35 Meteorologist Glenn Richards. "It should not be a threat at all to the U.S. or, of course, to Central Florida."
TRACK THE STORM: www.OrlandoHurricane.com
On the forecast track, the center will pass well east of Bermuda early Thursday.  Some additional strengthening is forecast during the next 48 hours.  Tropical-storm-force winds extend outward up to 125 miles (205 km) to the east of the center,but there are no coastal watches or warnings in effect.
"Close to home, we do have a few clouds around, but overall turned out to be a nice, warm, dry evening. The forecast includes a much better chance for storms and heavy rain this weekend."