Tracking Coronavirus: 50 more deaths reported; cases soar to more than 33,600, NASCAR announces return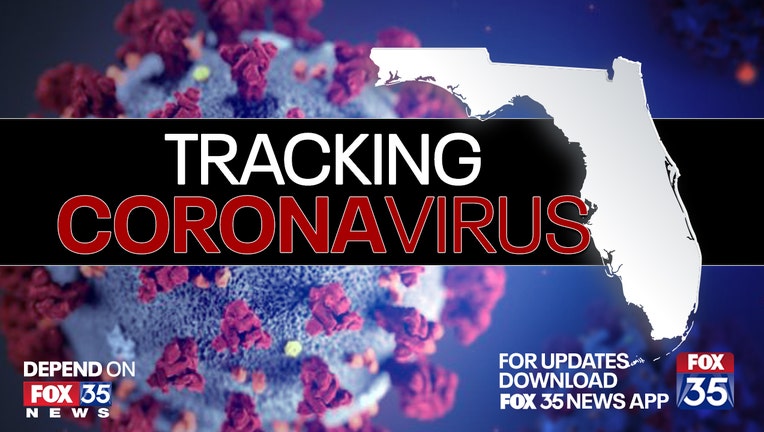 article
ORLANDO, Fla. - Below is a log of the day's events as it relates to the global coronavirus pandemic. 
4:30 a.m. -- The Florida Department of Health says there are 33,193 cases of coronavirus in the state. The death toll is at 1,218.
5:00 a.m. -- On Wednesday, Governor Ron DeSantis announced phase one of his plan to reopen Florida from the coronavirus lockdowns. The phase will begin on Monday, May 4th except in the hardest-hit counties of Miami-Dade, Broward, and Palm Beach. What will be open under Phase 1 HERE. 
6:30 a.m. -- President Donald Trump said Wednesday the federal government will not be extending its coronavirus social distancing guidelines once they expire Thursday, and his son-in-law and adviser, Jared Kushner, predicted that by July the country will be "really rocking again." Details HERE. 
7:00 a.m. -- The COVID-19 mobile testing site at Barnett Park in Orlando scheduled for Thursday has been canceled due to inclement weather coming through the area. They plan on reopening on Saturday for appointments. 
9:00 a.m. -- More than 3.8 million laid-off workers applied for unemployment benefits last week as the U.S. economy slid further into a crisis that is becoming the most devastating since the 1930s. In 6 weeks, there have been 30 million unemployment claims. 
11:00 a.m. -- The Florida Department of Health announced that the state has 33,690 cases and 1,268 deaths. More details HERE.
11:00 a.m. -- Orange County officials gave an update a reopening update.
3:10 p.m. -- Marion County officials held a news conference, pleading for Governor DeSantis to allow them to reopen further, allowing up to 50 percent capacity in restaurants.
MOBILE USERS: Click here to watch the Marion County news conference
3:30 p.m. -- NASCAR announced Thursday that it will resume its season without fans starting May 17 at Darlington Raceway in South Carolina with the premier Cup Series racing three more times in a 10-day span. Read more HERE.
4:30 p.m. -- Volusia County announces it it lifting restrictions on beaches but social distancing guidelines and limits to group sizes will be in place. Read more HERE.
6:00 p.m. -- The Florida Department of Health on Thursday released numbers about the coronavirus in the state.  There are 33,690 total cases that have been reported since the pandemic began with 1,268 deaths.
CLICK HERE FOR COMPLETE CORONAVIRUS COVERAGE
MOBILE USERS: Click here to tune in to FOX 35 News 
Florida COVID-19 Interactive Map HERE
Worldwide COVID-19 Interactive Map