TMZ: Atlanta rapper Jacquees cited for disorderly conduct at Milwaukee airport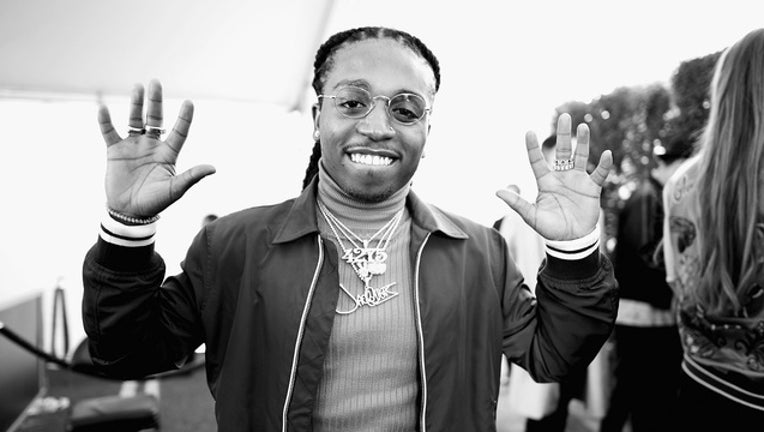 article
An Atlanta rapper was seen in social media posts being hauled away in handcuffs from a Milwaukee airport over the weekend.
According to TMZ.com, Jacquees, whose real name is Rodriquez Broadnax, was detained and cited for disorderly conduct Sunday at General Mitchell International Airport after Milwaukee County Sheriff's deputy said he got into an argument with another traveler at the baggage claim.
Incident reports obtained by TMZ state a deputy told the two to go their separate ways, but Jacquees refused and ended up reportedly hurling insults at the law enforcement officer. Deputies followed Jacquees out to his car refusing to go with them, according to the report.
The 24-year-old performer eventually complied and taken in handcuffs in a nearby station. He was cited and released.
Jacquees told TMZ it started because he was singing in the airport.
The rapper was arrested in March in Miami for failure to obey an officer and disorderly conduct after police said he wasn't wearing his seatbelt while driving his black Lamborghini with a drive-out tag through the streets of South Beach.