Three trucks crash on S.R. 417, one driver deceased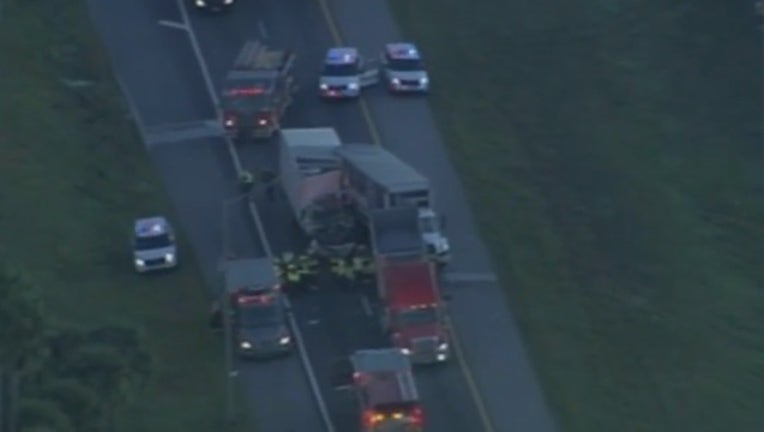 ORLANDO, Fla. (FOX 35 WOFL) - One driver is dead after a Wednesday morning crash on State Road (S.R. 417).
Florida Highway Patrol (FHP) says that two box trucks and a semi-truck crashed on the on-ramp from S.R. 417 to westbound Interstate 4 (I-4) around 6:20 a.m. The driver of one of the box trucks, identified as 41-year-old John Gale, is deceased.
FHP released a report on the incident, stating that all three vehicles were traveling westbound on  the S.R. 417 to westbound I-4 ramp. Gale's box truck was driving behind the other box truck, which drove behind the semi-truck. Gale failed to slow his vehicle as he approached the rear of the other vox truck, striking it. The box truck in front was pushed into the semi-truck.