Teen dies after being found shot on Orlando road, police say
ORLANDO, Fla. - A teenager was shot and killed in the area of Domi-Fitch Court Friday night, according to the Orlando Police Department.
Officers responded to the area shortly before 11 p.m. after a caller reported hearing gunshots and saw a vehicle parked on Domino Drive.
When officers arrived, they found a 17-year-old boy, later identified as Hamishee "Mishee" Williams Jr., lying in the roadway with a gunshot wound. He was taken to Orlando Regional Medical Center where police said he died of his injuries.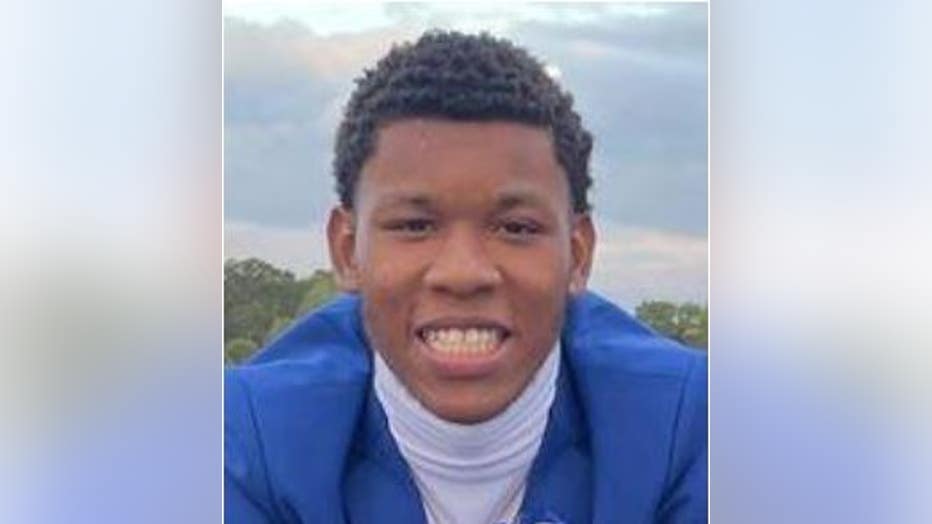 Pictured: Hamishee "Mishee" Williams Jr (Photo via Crimeline)
Police said the source of the gunfire that struck and killed him as well as information regarding a suspect is unknown at this time.
If you have any information regarding the case, you're asked to call Crime Line at 407-423-8477. You can remain anonymous and still be eligible for a cash reward up to $5,000.