Teen pulls brutal prank on her father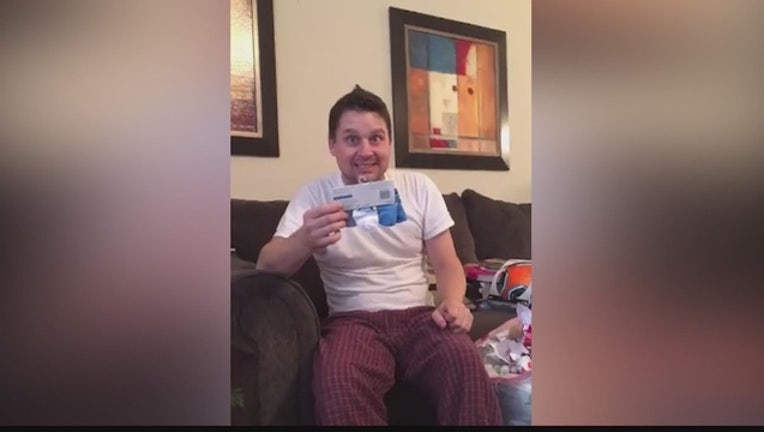 article
(FOX 32 News) - A Texas teen pulled  a Christmas prank on her dad - and his reaction is taking the internet by storm!
A female high school senior gave her dad baby socks as a Christmas present, making him think she was surprising him with a pregnancy announcement. And she caught the moment on camera.
It's clear by her father's facial expression that he was expecting a "just kidding!" But the longer it took for him to hear the words, the more anxious he became.