Taxwatch targets higher-ed 'turkeys'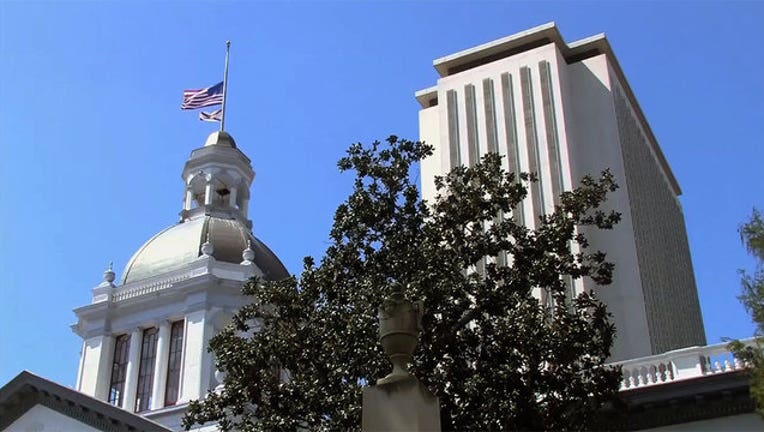 article
TALLAHASSEE (NSF) - Polk State College had been trying since 2005 to get state funding to fix its Winter Haven campus chiller system with no luck.
Then the chiller, a giant air-conditioning system that uses piped water to transfer heat in building complexes, went on the fritz in 2013. It failed again in 2014.
Polk State administrators scrambled and secured a $3 million loan to fix the chiller system in 2014, backing the loan with fees that students pay for "capital improvements" on the campus.
This year, with support from state Rep. Colleen Burton and Sen. Kelli Stargel, both Lakeland Republicans, Polk State secured $2.5 million in the annual Public Education Capital Outlay (PECO) program to pay off the loan, which will allow the school to use the student fees for technology improvements and other services more directly related to "academic success."
But on Friday, Florida TaxWatch, a business-backed governmental research group, recommended that Gov. Rick Scott veto the Polk State chiller and five other state university and college building projects in the new $82.4 billion state budget. The other projects involved Florida State University, Florida International University, the University of South Florida and Daytona State College.
TaxWatch asserts Scott should use his line-item veto power to remove the projects from the 2017-18 state budget because none of the items were on recommended PECO lists advanced by the state Board of Governors and by the Division of State Colleges.
"The Legislature should have some discretion when choosing projects to fund, but Florida TaxWatch recommends they stick to projects fully vetted and prioritized by the BOG and the Division of Colleges," the group's analysis said.
The argument carries some weight with Scott, who has vetoed university and college projects in the past if they were not on recommended lists or were not identified as "priority" projects by the schools.
Higher education advocates and lawmakers argue that limiting the funding to the approved PECO lists does not take into account the fact that the universities and colleges have identified far greater construction and maintenance needs, as exemplified by a decade-long effort to secure money for a critical but faltering chiller system at Polk State.
Other projects on TaxWatch's veto list include:
--- $1.74 million for Daytona State College's "homeless and hunger eradication" initiative. The money will remodel a campus building in order to establish a "one-stop" center that will provide low-income students with housing assistance, meals, transportation and other services that will help them stay in school and complete their job training or degrees.
--- $10 million for Florida International University's expansion of its College of Engineering and Computing. FIU says it can increase enrollment and graduates from the program by 38 percent by 2025 with the expansion, which will include 109 faculty positions. Scott vetoed funding for this project last year.
--- $3.1 million to renovate the University of South Florida St. Petersburg's Davis Hall "to bring the main classroom building on campus into the 21st century spatially, technologically and sustainably," according to documents filed in support of the project. The project is backed by Senate Appropriations Chairman Jack Latvala, R-Clearwater, who was one of Scott's strongest allies in the 2017 session.
--- $5 million to begin construction of a teaching lab on the Florida State University campus aimed at science, technology, engineering and math (STEM) programs.
--- $4 million for land acquisition at FSU, with officials noting the school has one of the "mostly densely populated main campuses" in the state university system. The expansion will allow the school to accommodate growth in enrollment and academic programs.